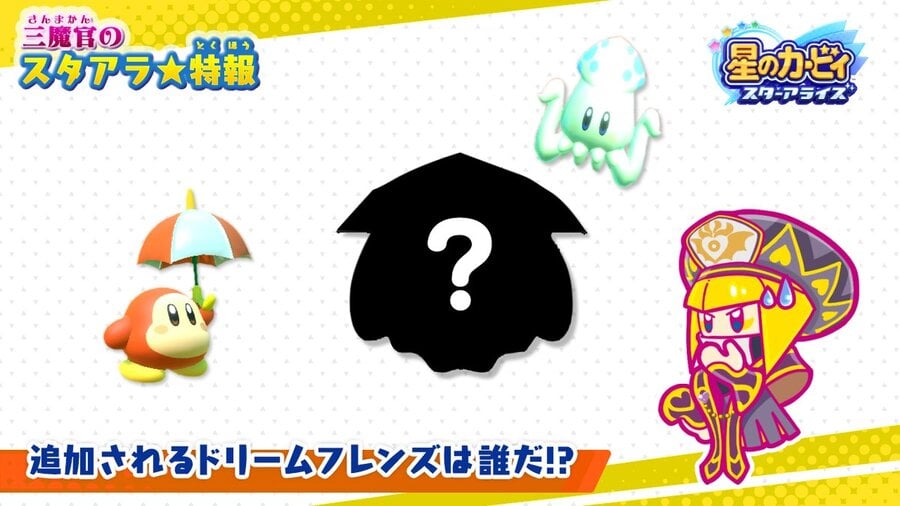 The Dream Friends concept was an interesting inclusion in Kirby Star Allies, giving players the ability to play alongside special characters from across Kirby's long history. Though the selection of Dream Friends is admittedly rather slim as of the time of writing, Nintendo has pledged to continue adding new friends in free content updates in the future. The next of these updates is due this summer, and Nintendo has teased who will be included.
If you look at the image above, you'll see the silhouette of one of the next additions. There's lots of speculation going around as to who exactly it could be, but if you don't mind spoiling it for yourself, data miners have found information in the game's files that specify who's being planned for the roster.
What do you think? Who is the character being teased here? Who would you like to see added next? Share your thoughts in the comments below.
[source twitter.com]