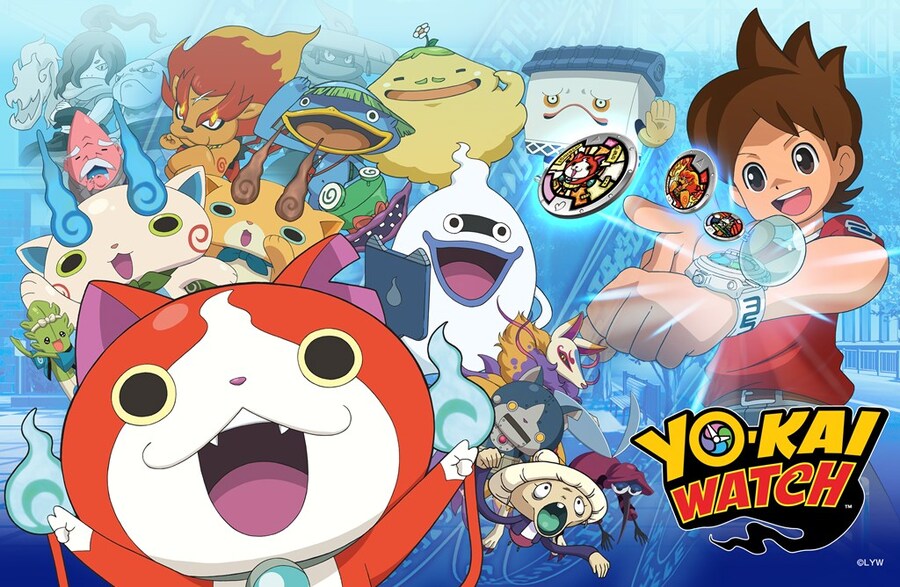 In what should come as a surprise to basically no-one, the next instalment in the Yo-Kai Watch series, simply known as Yo-Kai Watch 4 for the time being, will be coming to the Switch rather than the 3DS. This will be welcome news to many Nintendo gamers who only want to play games on the latest and greatest hardware.
This news will be revealed in this week's issue of the Japanese magazine Famitsu. We don't know much for the time being, other than it will feature classic characters from the anime series, including fan-favourites Touma Tsukinami, Natsume Amano, Keisuke Amano, and Akinori Arihoshi.
In the West, we got Yo-kai Watch 2: Psychic Specters for 3DS last year and no doubt Yo-Kai Watch 3 (released in 2016 in Japan) will be localised for Western audiences soon, so if you are a die-hard 3DS gamer still, you shouldn't feel like you are missing out too much.
Recently Level-5 CEO Akihiro Hino stated in regards to the next game in the series that "its content is getting a super high-grade power up, including some things that will surprise everyone." We look forward to learning more when the latest issue of Famitsu appears in all good Japanese newsagents later this week.
Let us know if you are excited about the prospect of playing Yo-Kai Watch on the Switch with a comment below.
[source ryokutya2089.com, via siliconera.com]