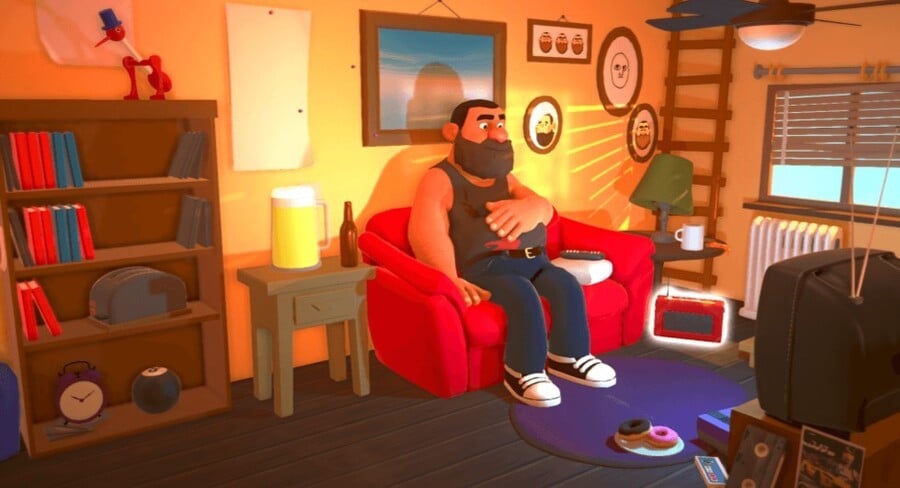 While it might not have the most PC of names, don't let first impressions fool you. Suicide Guy is one of the silliest and most creative first-person puzzles games we've played in a long while and it's finally ready to bring its dream-like quality to Nintendo Switch on 10th May.
Publisher Chubby Pixel made the announcement via the medium of Twitter, with a short video showing off the game running in handheld mode. In it, you'll help a bearded chap wake up from a deep sleep by navigating all manner of unusual puzzles and platforming sections. With collectibles to find, open levels to explore and even the occasional vehicle to drive, it's basically a Saturday morning TV version of Inception.
Check out the short video above and let us know what you think of it. Will you be taking on the dream land puzzles of Suicide Guy? Let us know below...
[source twitter.com]