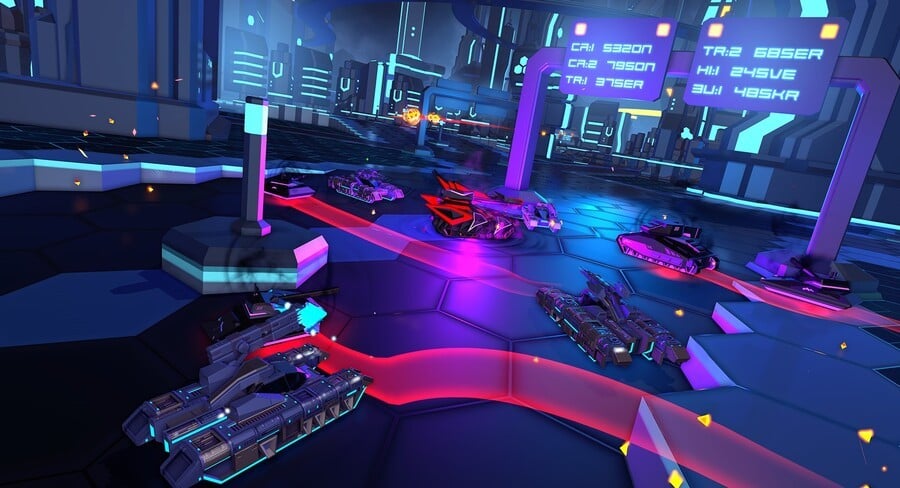 Back in the '80s, Battlezone on the Atari was a 3D tank shooter well ahead of its time, and we were delighted (and intensely jealous) to see it revived by Rebellion for PlayStation VR and Oculus Rift last year. Well, we're no longer green with envy because Battlezone Gold Edition is coming to Nintendo Switch this summer!
The rebooted version brings all the same in-tank battle action of the VR release, including the ability to play its lengthy campaign solo or with up to three other friends (or total strangers) in online co-op. The Gold Edition packs in all the released DLC, including all the cosmetic items you could possibly desire (and yes, that includes a Judge Dredd bobblehead for your cockpit). There's even a rad new Classic mode that enables you to play in the green wire-frame aesthetic of the original. It looks awesome and will suit Switch's continued embrace of all things retro to a tee. 
We should mention that there's been no official confirmation from Rebellion just yet that all the features present in the other console versions will feature on Switch, but considering the close parity of last year's Rogue Trooper Redux port, there's a good chance we'll be blasting away with the full experience. We'll let you know details on an official price as soon as we know more.
Will you be adding Battlezone Gold Edition to your digital armory come the summer? Let us know in the comments below...