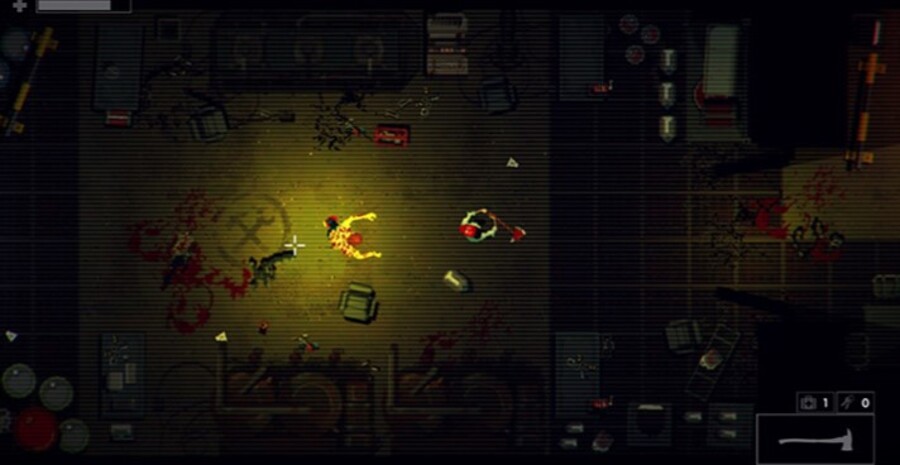 Publisher tinyBuild games has unveiled Garage, a new top-down shooter where you discover a hidden underworld full of monsters and all manner of hellish creatures. You're also an ex-drug dealer called Butch. Because why not.
It's got a Dead Rising vibe with its interactive environments full of weapons and other implements, and with many of these weapons working better against specific enemies, there's a nice tactical element to all that B-movie-inspired ultraviolence.
Oh, and that #HelloSwitch stream tinyBuild made such a fuss about? It's just a five-minute-long video about the game and its gory upcoming features. Not quite the surprise reveal we were expecting (especially as Garage was announced moments before), but hey, more details are always welcome. Garage will hit the Switch eShop this spring.
What do you make of Garage? It's not exactly safe for work, but it should appeal to anyone who enjoys anyone who enjoyed raising hell in the classic Grand Theft Auto games or the Loaded series. Share your thoughts below, if you will...