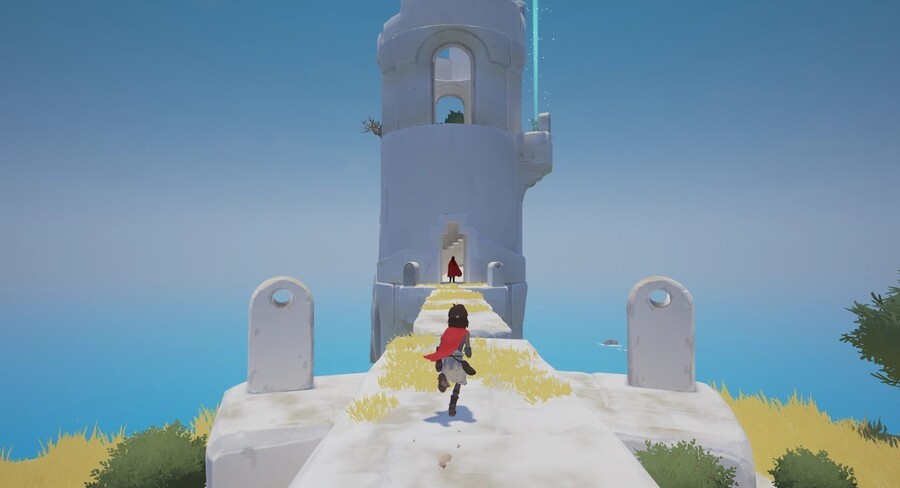 It's fair to say Nintendo Switch has had a mixed bag of ports in the last 10 months - mostly good ones, but the occasional stinker has bound to creep in over time. RiME, the chilled platforming puzzle adventure from Tequila Works, was one such unfortunate example and it seemed like hope for the Switch version might be lost with the developer admitting in an AMA back in November that concessions had to be made to get the game running on Nintendo's hardware:
"When looking at the handheld mode, we had to make a choice between lowering the resolution, removing/replacing major parts of the level geometry, or having a bigger hit in performance. We decided to go for the former, because it allows us to maintain the integrity of the gameplay experience. All the important details are still very visible, and we've had no issues playing the game in handheld mode ourselves."
Well, turns out RiME hasn't been abandoned and Tequila Works and Tantalus Media (the developer tasked with porting the game) have been hard at work on a patch. According to a post on Greybox, a patch has been submitted to Nintendo but there could be another roadblock: the sheer size of it.
"Our teams have been working tirelessly to develop a patch that would address some issues that could be resolved through an update. We have QAed the patch and submitted it for approval to Nintendo and are waiting to hear back. The patch is larger than normally permitted, so we may get denied on that basis.. If the patch gets approved we'll announce what the changes at that time."
Nintendo has a strict limit on patch sizes, so we're crossing our fingers the extenuating circumstances of RiME's current sorry state gives the update a pass. Hopefully such a pass will at least address the heavy drops in framerates that rendered parts of this otherwise charming experience near unplayable. Expect more updates as and when we hear them. In the meantime, here's Alex's frustrated take from the launch version.
Have you played RiME on Switch yet? Or have you held off due to the critical response? We want to hear your thoughts below...
[source greybox.com]