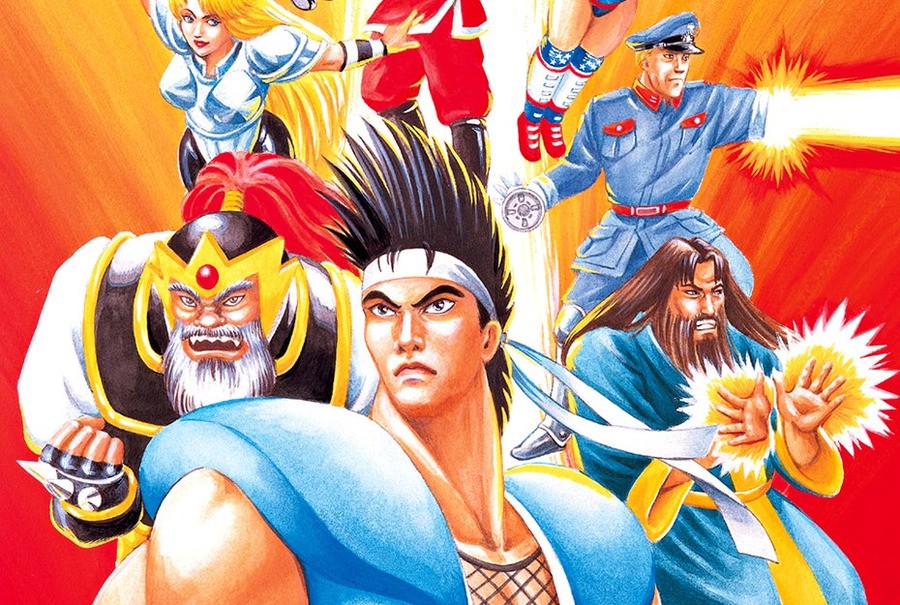 After a brief break from one-on-one fighting games it looks like Hamster is closing up November with the return of the beloved Neo Geo genre, courtesy of ADK's World Heroes. 
If you ever fancied beating up Rasputin with Janne D'Arc (that's not a typo by the way) this is the historical fighting game you are looking for. Buyers beware: Alpha Denshi surpassed this game with further sequels that sadly mean this hasn't aged very well, mostly due to the initial decision to use just two buttons for punches and kicks (easily fixed in home conversions and further instalments of the series). 
But if you're going for the full set of Hamster's ACA Neo Geo classics or have some neat childhood memories of epic Hanzo versus Fumma rounds at the local arcade, you will be able to grab this one on November 30th.


A reminder that the superior World Heroes Perfect was released at the Switch launch date, all the way back in March, a time when we believed our microSD card's free space would last us a lifetime. We sure were quite naive eight months ago...