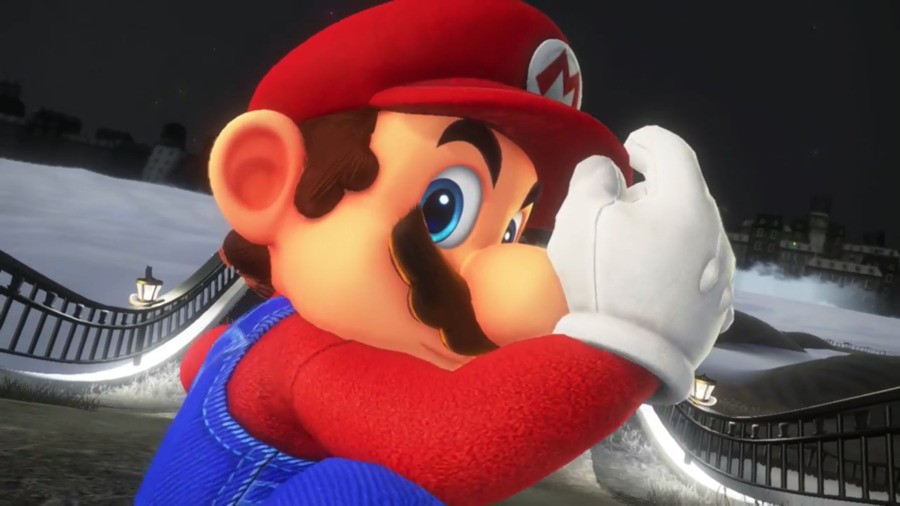 File sizes have been a hot topic in recent weeks, with the Switch's limited on-board storage clashing with the meaty third-party games on the way. Some multi-platform games have high-resolution 4K textures on the likes of PC and sometimes PS4 Pro, so when they're adjusted and ported to Switch some 'interesting' things happen - NBA 2K18 being an example.
Even though we know that big games like DOOM are going to push file sizes north of 20-30GB, eyebrows were raised when a breakdown of NBA 2K18's requirements showed it needs 5GB for save data alone. This may be due to the cutscene-heavy career / story mode, but it's still an extraordinary figure for a save file.
As a fun fact, though we're aware of the apples and orange comparison we're making, Super Mario Odyssey will apparently be about 5.7GB in total, just 700MB bigger than an NBA 2K18 save file; that figure is from Nintendo's Japanese store page.
Nintendo has always been brilliant at compression and optimisation; Super Mario 3D World was about 1.7GB on the Wii U, for example. Considering the impressive visuals of Odyssey and the seemingly large number of worlds and areas, it's understandably bigger than its immediate predecessor. In modern gaming terms, though, 5.7GB is pretty impressive.
Will you opt to download Super Mario Odyssey, or are you planning to pick it up at retail?
With thanks to SLIGEACH_EIRE for the heads up.
[source store.nintendo.co.jp]