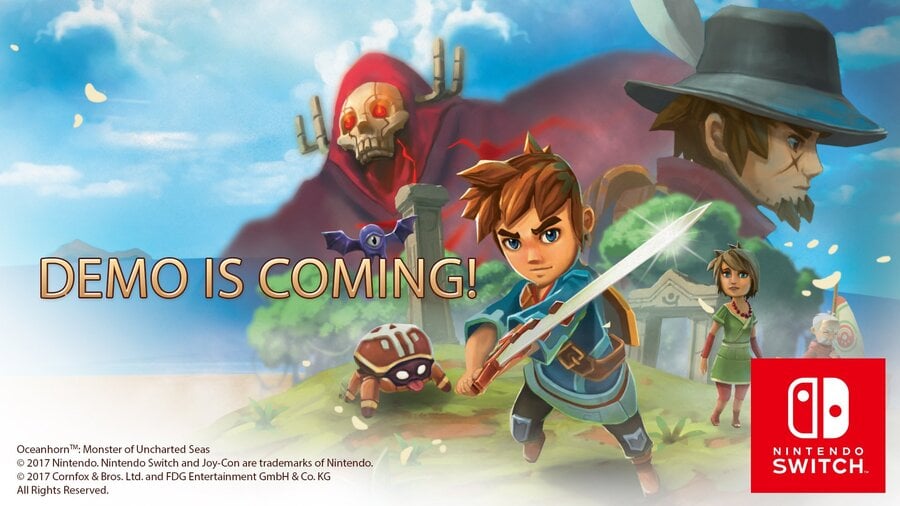 Though the Switch played host to the groundbreaking The Legend of Zelda: Breath of the Wild, the new title really doesn't play very much like other Zelda games, perhaps with the exception of the NES original. Though that certainly isn't a bad thing, many fans no doubt would like some traditional Zelda action on the Switch, but are left without options. Though there's currently no other official Zelda games for the platform, the excellent Oceanhorn: Monster of Uncharted Seas does a good job of emulating that classic Zelda experience.
FDG games was recently gauging interest on Twitter for a potential demo of the game for the eShop and there evidently must've been a sufficiently strong reaction, because the company just announced that one is on its way. Though no more details are available at present, this should no doubt come as good news to those who were perhaps a bit on the fence about this relatively shameless clone.
What do you think? Did you pick up Oceanhorn? How long do you think it'll be before Nintendo releases another Zelda game? Drop us a comment in the section below.
[source twitter.com]