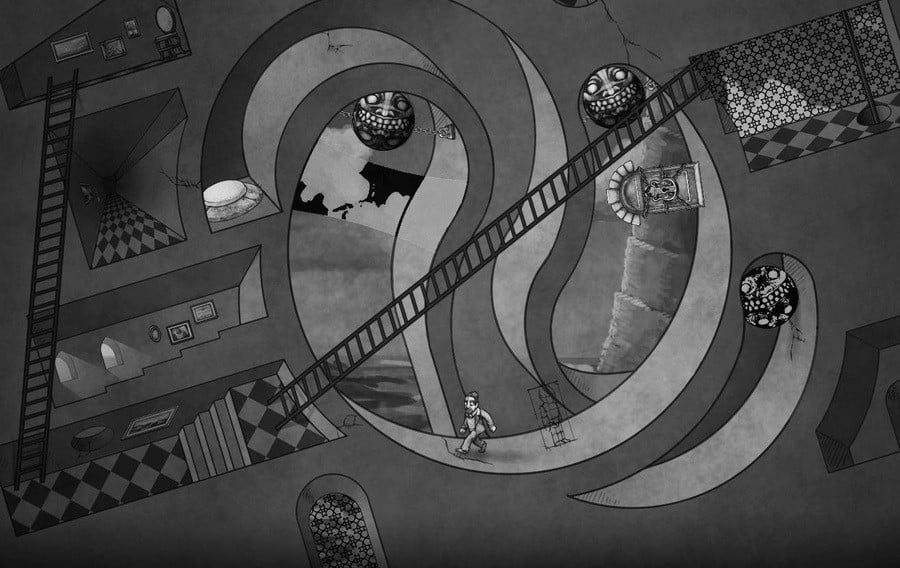 The Bridge was a surprisingly fun experience when it was released on the Wii U eShop back in 2015 to critical acclaim. The game is a 2D logic puzzle game that forces the player to reevaluate their preconceptions of physics and perspective.
The lovely folks over at The Quantum Astrophysicists Guild are now bringing The Bridge to the Switch. It will be available to download on 7th September for £8.99 / $9.99.
The Bridge exemplifies games as an art form, with beautifully hand-drawn art in the style of a black-and-white lithograph. Did you miss The Bridge first time around on Wii U? Soon you'll get another chance to enter this world of Escher inspired madness.