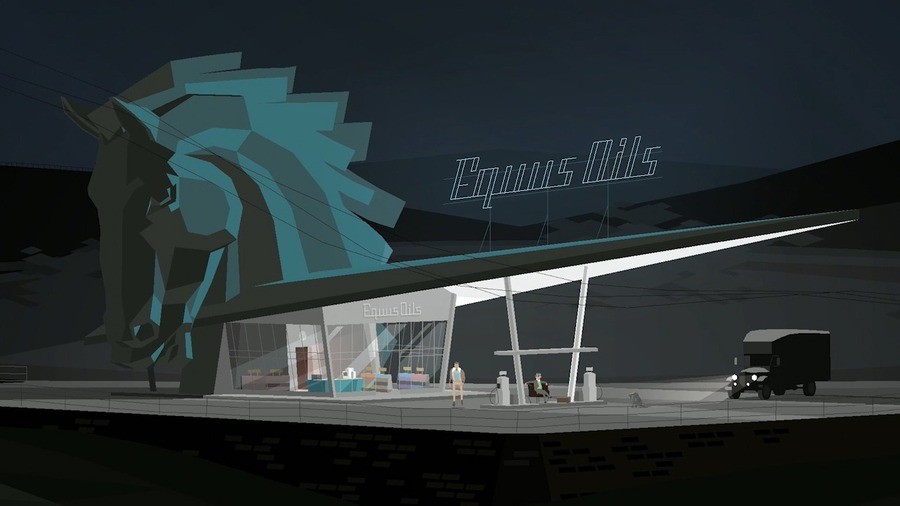 Slinking out of the shadows of Nintendo's Nindies presentation, it was announced that the acclaimed point-and-click title Kentucky Route Zero: TV Edition would be coming to Switch in early 2018. The entire episodic story will release for the first time on consoles, including the debut of the much-anticipated fifth and final act. Nintendo did claim it as a 'console exclusive' in the broadcast, but a press release from the publisher makes clear it's also coming to PS4 and Xbox One.
This sprawling, moody adventure is set along the roads of Kentucky, focusing more on atmosphere and story than any in-depth puzzle solving. The twisting narrative revolves around Conway, a delivery man for an antique store tasked with making a delivery way off the beaten track. The game's striking visual style, intelligent writing and eerie soundtrack lend it a film-noir vibe that's sure to please anyone with a taste for the unknown. 
Having initially launched on PC in 2013, the Kentucky Route Zero: TV Edition will compile the entire story in one place. Check out the trailer below.
Are you excited about this one?