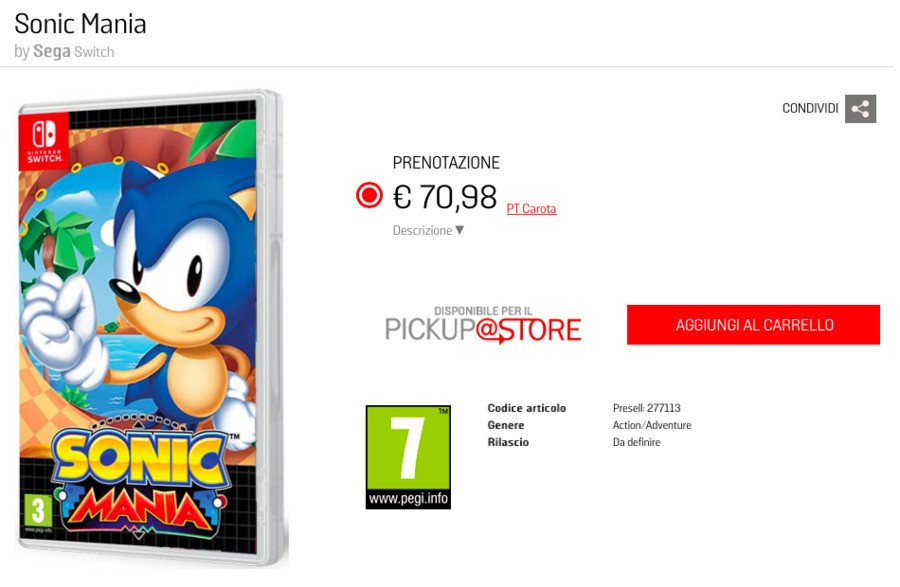 Sonic Mania is shaping up to be one of the finest outings for the Blue Blur in years, but there's a sticking point for really dedicated fans: the lack of a confirmed physical release for the 2D platformer.
Sega has so far remained silent on the possibility of the game getting a boxed retail release, but if GameStop Italy is to be trusted, we may well be getting one despite the lack of official confirmation.
The retailer has not only listed the game for physical release, but has uploaded what appears to be official cover artwork - and it looks gorgeous.
Do you think this is the real deal? Let us know by posting your thoughts below.
[source gamestop.it, via gonintendo.com]