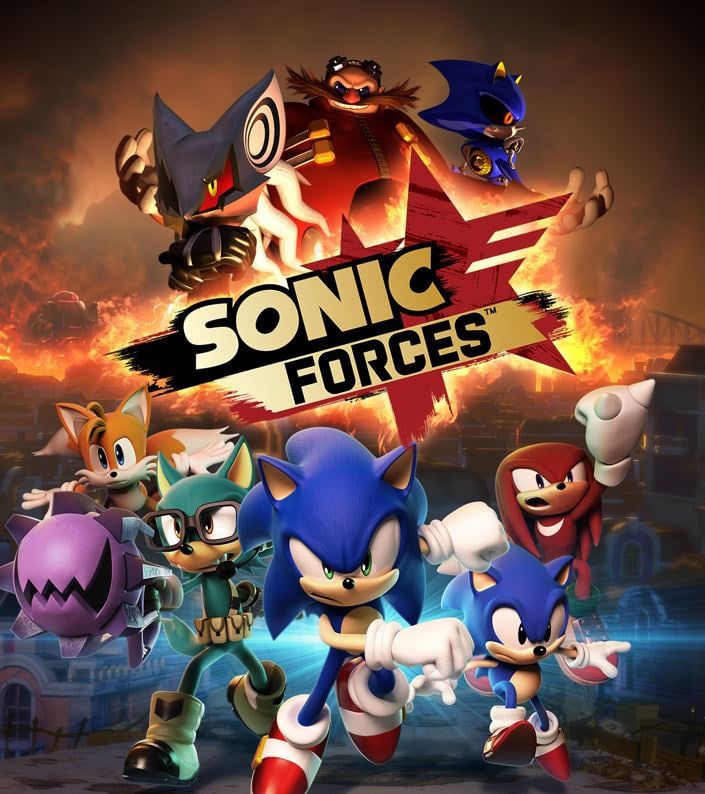 Sonic Forces is playable at E3, so naturally it's on our list of things to do in LA. More footage has been emerging of the demo, though, which features plenty of chatty Sonic buddies and a blend of 'modern' and 'classic' Sonic gameplay.
There's a new trailer to showcase the game, too, replicating some of the demo stages and ending with a reveal of the notable bosses - check that and some PR details out below.
---
Today, SEGA® revealed Sonic Force's exciting new key art along with the latest trailer. The trailer features an all-star cast of Sonic villains and introduces a brand-new powerful, mysterious enemy, Infinite. Infinite joins Eggman's evil group of henchmen in Sonic Forces which includes Chaos, Metal Sonic, Shadow and Zavok who have already taken over the world and are ready to create next-level panic and disorder.
While more about Infinite will be revealed in the future, other villains making an appearance in today's trailer include:
Doctor Ivo "Eggman" Robotnik: The original Mad Genius Doctor, and Sonic's nemesis. After countless failed attempts, his plan to take over the world seems to finally be succeeding.
Chaos: An ancient power thought to have been quelled after the events of Sonic Adventure. His return is a mystery.
Shadow: Once called "The Ultimate Life Form," Shadow fights for his own reasons. He appeared in Sonic Adventure 2.
Metal Sonic: One of the evil doctor's most powerful creations, Metal Sonic first appeared in Sonic CD, and has returned at a few key moments since.
Zavok: The leader of a group known as The Zeti, Zavok is a powerful warrior who was first seen in Sonic Lost World.
---
Are the Sonic fans among you optimistic about this one?