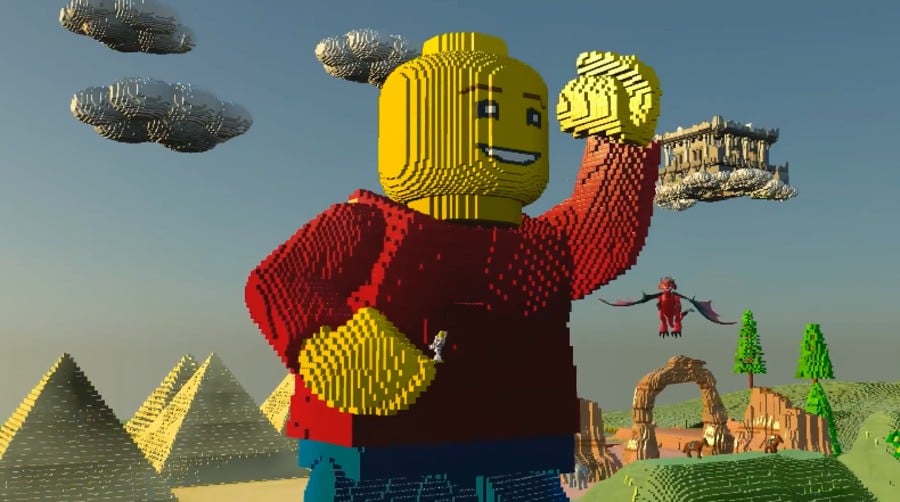 LEGO Worlds is a relatively unique entry in the IP's video game library, adopting the sandbox / creativity-led approach of titles like Minecraft as opposed to structured action-platforming storytelling. Initially released on PC in early-access while development progressed, it's arrived this year on consoles such as PS4 and Xbox One.
Warner Bros. has now confirmed that the Nintendo Switch version will arrive in the Fall / Autumn period. The announcement came as the company confirmed the first 'Classic Space Pack' DLC at a price of £2.99 in the UK, and the Switch retail edition will include two pieces of DLC on the cart from day one. If you pick it up on the eShop DLC will be sold separately.
It was also announced that LEGO® Worlds will be coming to Nintendo Switch™ this autumn and is now available for pre-order. The physical version features access to two bonus packs of premium DLC including Classic Space, and a digital version features the base game with the DLC available separately on the eShop.
Are you interested in picking this up for Nintendo Switch?