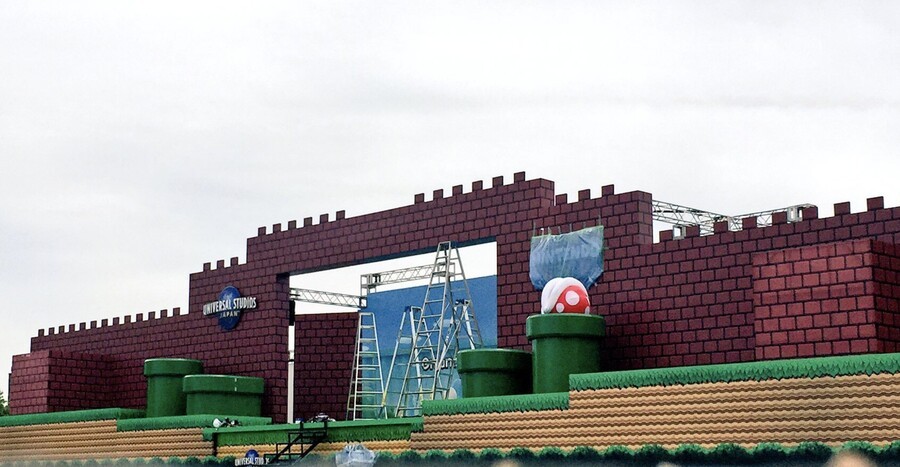 We recently posted about the Super Nintendo World attraction that is coming to Universal Studios in Japan, but now we have our first look at the construction courtesy of L.C.A. Studios, which has posted some photos on Twitter:
While the construction is obviously at a very early stage, we can see they are going for a Super Mario Bros. NES-style vibe. We've got some piranha plants in pipes and when you translate the tweet it appears to say there is a fireworks launcher located on the back of the stage. Perhaps a Mario actor will slide down a pole to trigger this? We hope so!
The Super Mario World attraction at Universal Studios in Japan is scheduled to open in 2020 ahead of the Tokyo Olympics. You'd better start saving for that vacation now.
[source reddit.com, via twitter.com]