We're now mere hours away from the latest Nintendo Direct and we hope Nintendo don't pull any punches when it comes to details on forthcoming Switch titles ARMS and Splatoon 2. Whilst the Direct is scheduled to cover upcoming 3DS titles and other Switch releases (*cough* Mario Kart 8 Deluxe *cough*) it's these two games that we're most interested in.
On the one arm you've got a proven formula with Splatoon 2; the inevitable sequel to Nintendo's freshest new IP from the Wii U era. It's unsurprising that this is most likely going to be a subtle evolution of the original and reviews will concentrate on whether there is enough new content to warrant that additional number in the title.
On the other you've got a completely new IP with ARMS which interestingly appears to have been created in much the same vein as Splatoon. It's clear Nintendo wants this game to be another potential competitive/e-Sports title and have opted for a similar bright and accessible style, but will it be any good?
Amongst the team in the Nintendo Life office the jury is most certainly out on ARMS and thus far it is a split decision, we'll all be waiting to hear and see a lot more before the final judge's score cards are revealed.
But enough about us, what do YOU think about ARMS and Splatoon 2?
ARMS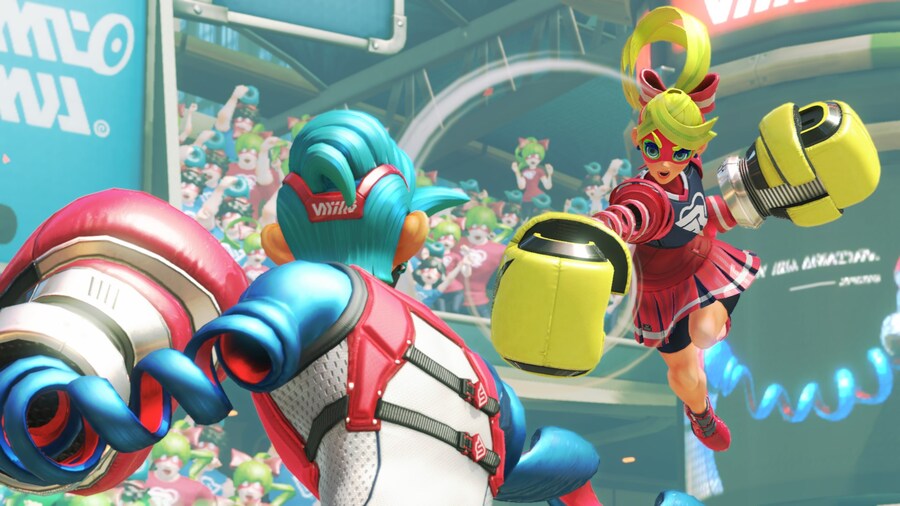 Splatoon 2
---
Thanks for voting in our polls! If you've got something you'd like to say about these games let everyone know in the comments below.