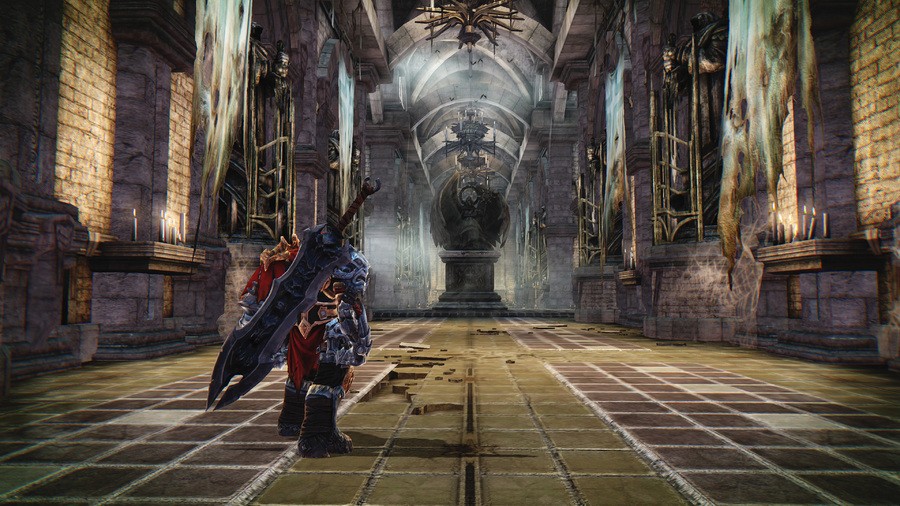 THQ Nordic has confirmed that the Wii U version of Darksiders: Warmastered Edition is still on its way, despite rumours that it had been canned.
The updated version of Darksiders will launch worldwide on May 23rd, with a price of $19.99 / £14.99.
Here's the full PR:
Contrary to a couple of online rumours, Wii U™ version is on its way and by no means cancelled

Darksiders Warmastered Edition is a remaster of the original Darksiders with hellish HD resolution and performance improvements!

About Darksiders

Deceived by the forces of evil into prematurely bringing about the end of the world, War – the first Horseman of the Apocalypse – stands accused of breaking the sacred law by inciting a war between Heaven and Hell. In the slaughter that ensued, the demonic forces defeated the heavenly hosts and laid claim to the Earth.

+ Apocalyptic Power – Unleash the wrath of War, combining brutal attacks and supernatural abilities to decimate all who stand in your way
+ Extreme Arsenal – Wield a devastating arsenal of angelic, demonic and Earthly weapons; and blaze a trail of destruction atop Ruin, War's fiery phantom steed
+ Epic Quest – Battle across the wastelands and demon-infested dungeons of the decimated Earth in your quest for vengeance and redemption
+ Character Progression – Uncover powerful ancient relics, upgrade your weapons, unlock new abilities, and customize your gameplay style
+ Battle Heaven and Hell – Battle against all who stand in your way - from war-weary angelic forces to Hell's hideous demon hordes
Had you given up hope of seeing this on your Wii U? Let us know what you think by posting a comment.