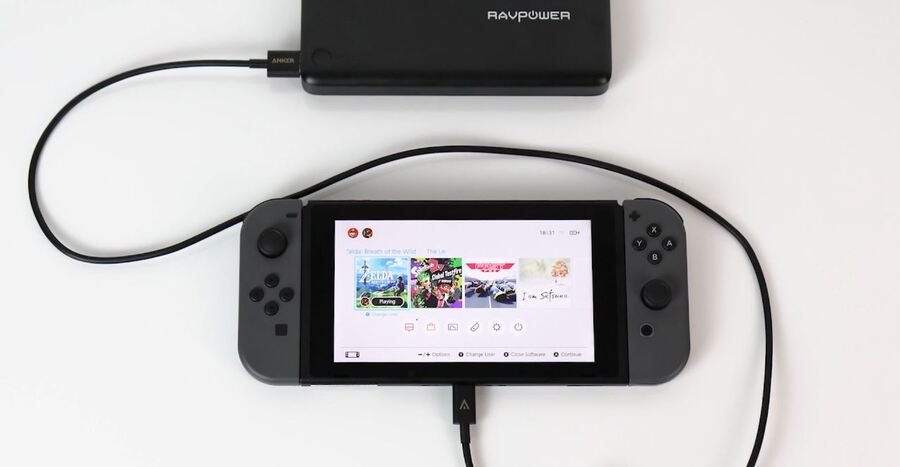 The Nintendo Switch battery, considering its housing within a small portable device and the demands placed on it by the system's processing, isn't too bad. With low-stress games like Blaster Master Zero you can realistically hope for 5+ hours, but playing a demanding game like The Legend of Zelda: Breath of the Wild will only get you a few hours. When we took our Switch on a little road trip we got into the habit of plugging it in to charge regularly, but ultimately those on the move and on longer journeys may look to other solutions.
Plenty that hammer their phones and tablets on the go get into the habit of using external power banks / chargers, and as Nintendo has ditched its proprietary charging input (hooray!) for USB-C on Switch those same power supplies can be used with the portable. Some gamers will have one already, but even those considering it specifically for Switch need not break the bank.
We've recommended some in the past, but our chums over at Digital Foundry have done their thing and put some good units to the test. The devices tested vary in size and price, but it seems that for less than a retail game cost you can add plenty of hours to your on-the-go gaming.
Is this a solution you'll consider for your Nintendo Switch? Let us know in the comments.
[source youtube.com]