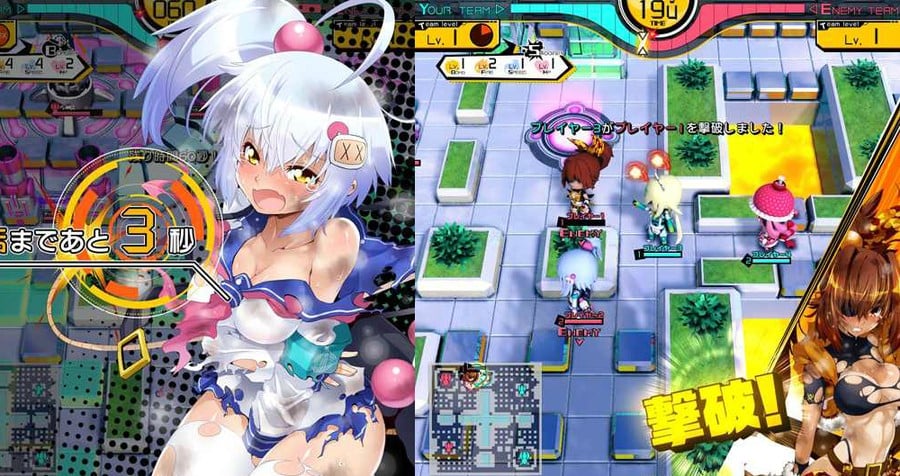 As well as bringing Bomberman to the Switch in the form of Super Bomberman R, Konami - for reasons unknown - is creating an arcade title based on the franchise which uses anime-style girls instead of the titular Bombermen.
According to 4gamer, this forthcoming title will be a 4-on-4 coin-op release. As you can see from the images on this page, the large-chested females have clothing which appears to get more and more tatty as they take damage.
This isn't the first time that the Bomberman series has been tinkered with. Back in 2006, Bomberman: Act Zero was released on the Xbox 360 and used "realistic" visuals. It was met with almost universal disappointment.
There's no release date for this title as yet, and we have no idea if it will make it to consoles.
[source kotaku.co.uk]