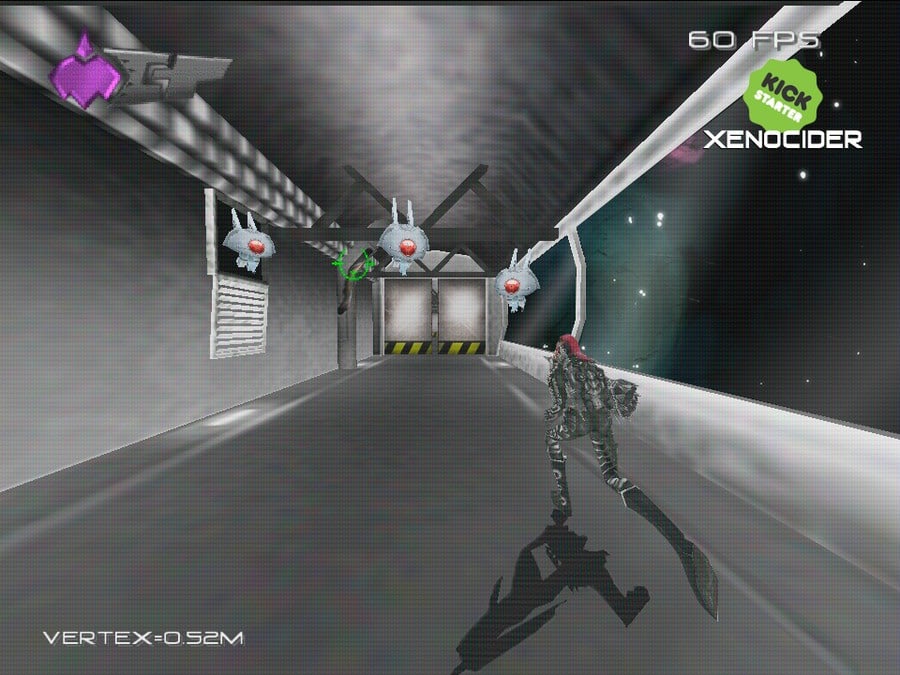 Though the Dreamcast is long discontinued and has the unfortunate status as the last console released by SEGA, it's highly regarded by a lot of gamers. For the most enthusiastic it's still a current-day platform, either for firing up mainstream classics or, alternatively, playing the latest from the system's Indie scene.
Some developers still seize on the opportunity to make games for the Dreamcast, and now one of them, Retro Sumus, has taken to Kickstarter to fund a new project. Xenocider is an on-rails action game targeting a December 2017 release - it's aiming for $92,000 in total, and has made a decent start; it's currently sitting at a little over $16,000 with 29 days to go.
The good news is that a 3DS eShop version is part of the core goal, and it's easy to see how it could be a fun fit for the portable. We've had a whirl of the simple PC demo from the campaign page, and we can see how it could develop into an enjoyable game. The developer also cites Space Harrier and Sin & Punishment as influences, which also shines through - for the record the Wii U is a $170,000 stretch goal.
You can see the campaign pitch below - what do you think?
[source kickstarter.com]