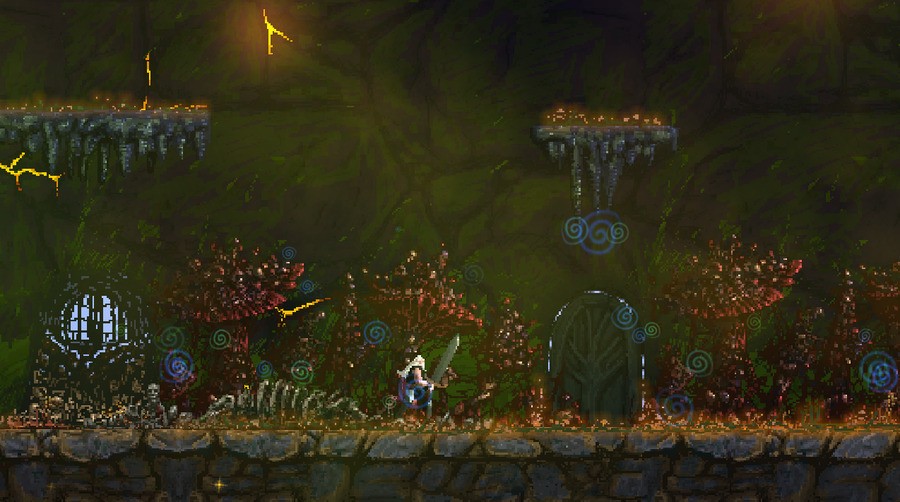 Some of you may remember Slain!, the upcoming sidescrolling action game that seems to be drawing plenty of inspiration from Castlevania. A while back, it was delayed until summer due to the fact that the developers made the game just a little bit too hard for most audiences. Fortunately, it seems that this issue has been cleared up, as the game is due to launch this week on PC, with the console ports arriving over the next few months.
To promote the release of the first version of the game, Wolf Brew Games put together a new trailer to show it off in all its bloody glory. Based off of the footage, this game still looks like it's pretty difficult, even after being watered down. No doubt it'll be one to watch out for, as it's still planned to be coming to the Wii U eShop. Check it out:
What do you think? Will you be picking this up? Do you think the developer made the right decision by its delay? Share your thoughts in the comments below.
[source youtube.com]