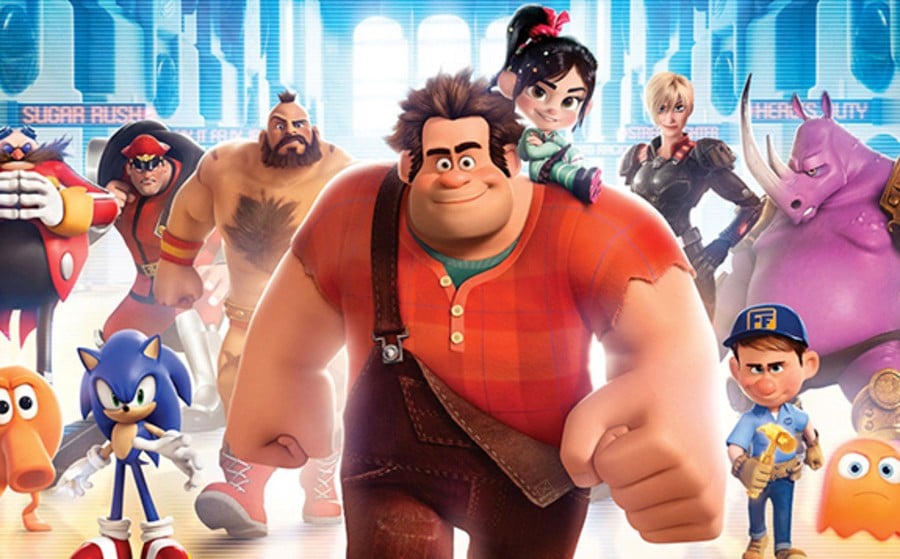 Wreck-It Ralph was one of the animated movie highlights of 2012. It's the story of a video game villain (not unlike Donkey Kong) who just wants to be a hero and sets out to fulfil his dream, but his quest brings havoc to the arcade where he lives. On paper the movie sounds like it would be a disaster, but the talented team at Walt Disney Animation Studios crafted a heart-warming story with quality animation to back it up. With fan-favourite videogame cameos such as Nintendo's Bowser, Sega's Doctor Robotnik, Capcom's Zangief, Namco Bandai's Pac-Man and, erm, Q*bert, the movie was a fitting tribute.
Given the success of the movie a sequel was always on the cards, but it hadn't been officially confirmed until now. At the recent Galway Film Fleadh, John C. Reilly (the voice of Wreck-It Ralph) confirmed that he's signed on for the Wreck-It Ralph sequel.
There have been rumours and leaked emails flying around for years that Disney is keen to secure Super Mario as a cameo (or more) for the sequel, indeed Mario even gets a mention in the first movie. Who knows, we might even see Samus flying in to fight off an invasion of Cy-Bugs or Link showing off his Mario Kart 8 DLC skills in Sugar Rush. The possibilities are endless.
Will you be keen to see Wreck-It Ralph 2 when it hopefully hits movie theatres in 2016? Which classic videogame characters are you hoping will be featured this time?
[source entertainment.ie]