Update:
A number of readers are correctly observing how these figures were listed in the last couple of weeks. Your humble scribe had missed that, so please understand.
Original Article:
As amiibo fans will know, there are new Animal Crossing figures on the way that'll be supported in Animal Crossing amiibo Festival; in fact, the figures are essential to play the Wii U release. Nintendo formally unveiled Isabelle, Mabel, K.K. Slider and Tom Nook during E3, but four more are also on the way.
These characters have popped up on Nintendo's official amiibo page - these are Cyrus, Lottie, Reese and Digby. This writer's undeniably charmed by Digby.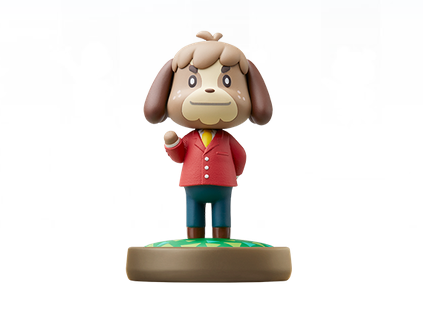 All are down for a 'Holiday' release. Are you tempted by any of these?
Thanks to Brewsky for the heads up.
[source nintendo.com]