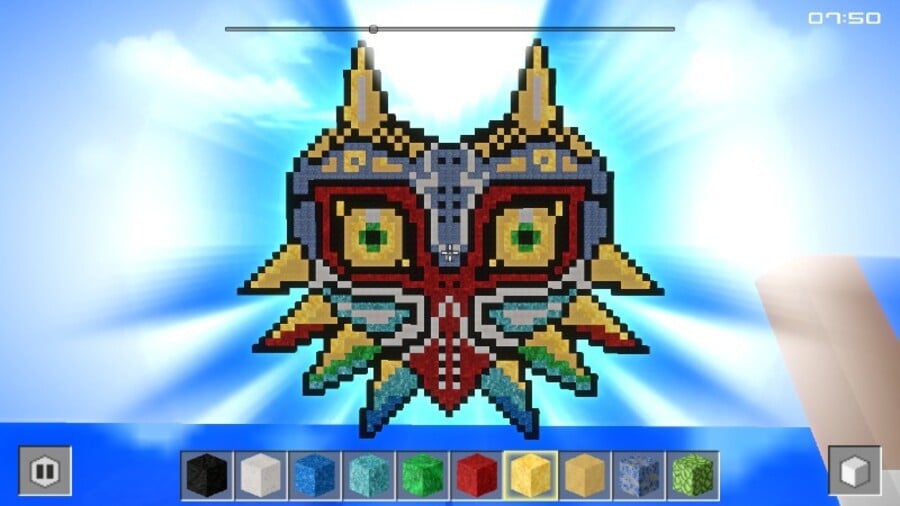 We now have a few games available - depending on your region - that are heavily influenced by Minecraft, seizing the day in the absence of Nintendo system ports of the best-selling title. The latest is Cube Life: Island Survival from Cypronia, which aims to provide both an open-world experience of crafting, building and surviving, along with a Creative mode in which structures can be produced and shared on Miiverse.
Already out in North America, Cypronia has now shared the European release details with us - it'll arrive in the region on 25th June and cost €6.99 / £5.39 for an introductory period, before settling on a price of €14.99 / £11.99. The developer's also been pleased with the early reaction on the game's Miiverse community, which seems to be packed with some large pixel art constructions; it's hit the eShop top 10 in North America over its launch weekend.
It'll be interesting to see how this title develops, and whether it'll build a sizeable community; future updates promise features such as multiplayer.
Are any of you in Europe planning to pick this up?
Image via RetroKip on Miiverse.