First 4 Figures is a name synonymous with collectible figurines - from Link and Epona, to Mega Man and many more, the company has kept resin distribution companies in business for years. The latest addition to the range caught our eye, meanwhile, blending a classic character with its modern design which, despite notable mis-steps, has had good moments.
It's Modern Super Sonic, following up a Classic equivalent previously released by the company. As always there are two versions up for order - a regular model that costs $224.99 and is limited to 1500 units, and an exclusive model that costs $249.99, is limited to 600 units and has LED lights under its feet to "give the appearance of Super Sonic speeding into the scene".
You can see some selective shots of the exclusive model below.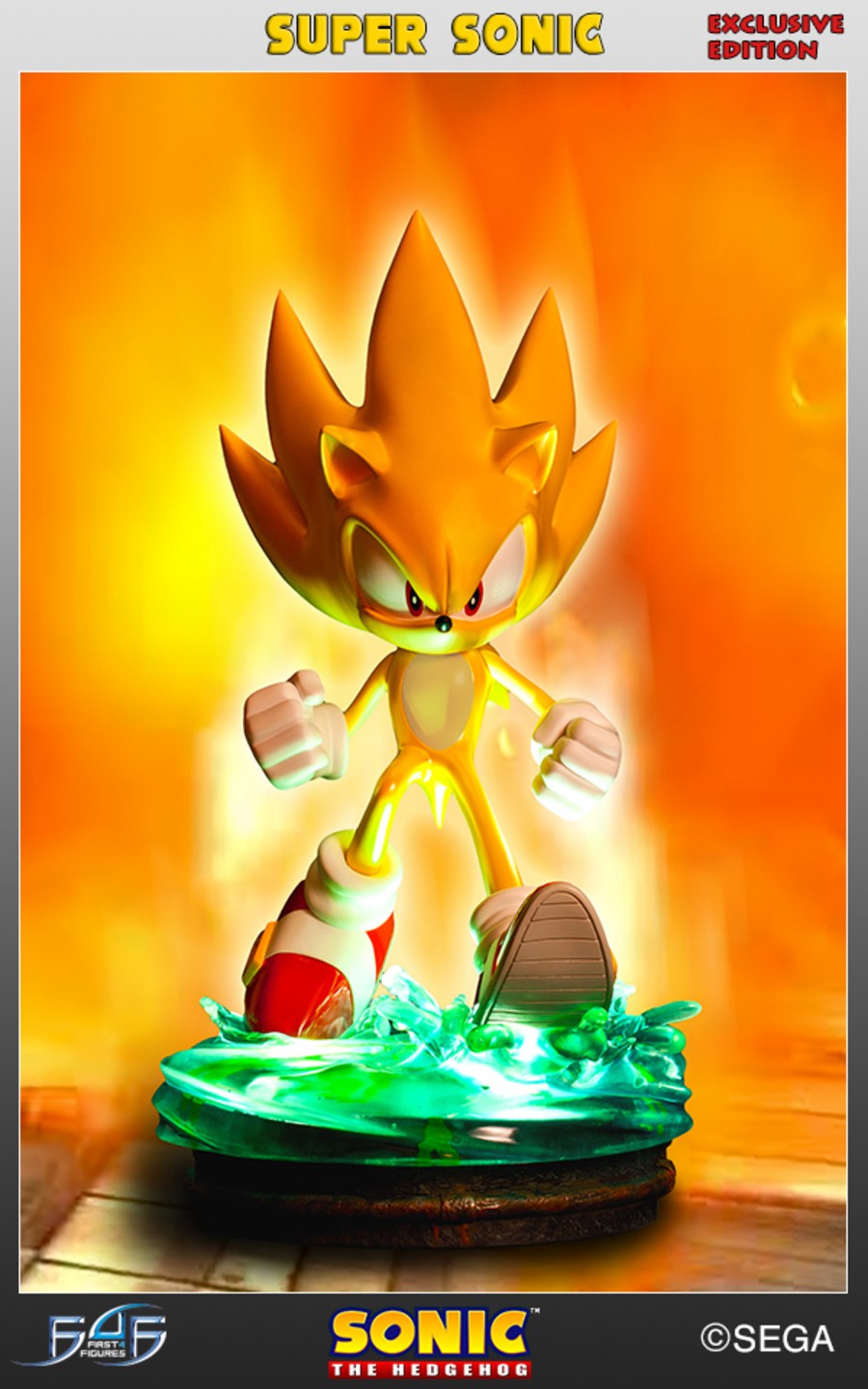 Not due for delivery until Q1 2016, this is another lovely but expensive collectible from First 4 Figures. For those of us that can't justify spending lots of money on a figurine, we can always admire the pretty pictures.
Oh, and Classic Sonic is better.*
*This is the view of Thomas Whitehead, Nintendo Life wouldn't dare to share an official stance on the topic.