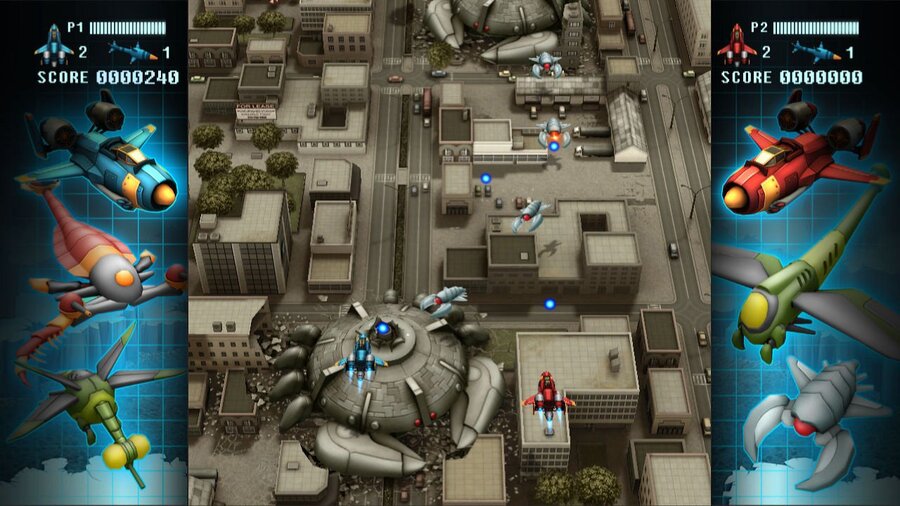 Retro may be the 'new' new, but the humble shmup seems to be loved a little less than other genres, especially in terms of Wii U and 3DS releases. EnjoyUp and UFO Crash Games are hoping to fill a gap with FullBlast, however, which is making its way to the Wii U eShop; in fact, it arrives in Europe on 4th June with a price of €5.99.
It's a rather decent looking shooter that'll also support two-player co-op, off-TV play and will also include online leaderboards and achievements. Based on the most recent trailer for this Wii U version it incorporates a mix of vertical scrolling and some boss battles, too.
Are you tempted by this? Check out the trailer and let us know.