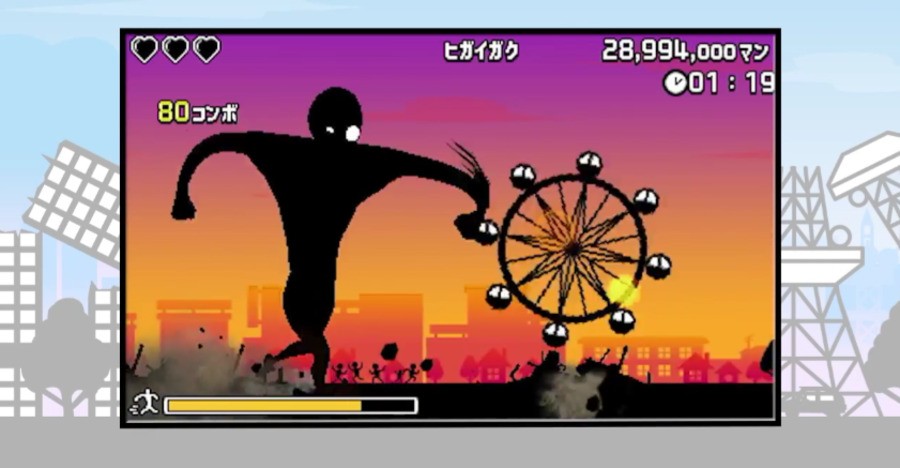 D3Publisher's Japan-only Simple Series has been running for quite a few years now, offering engaging experiences for reasonable prices. The latest entry - developed by E-Trek - is inspired by the anime and manga franchise Attack on Titan and sees you dashing through the crowded city of Tokyo causing as much carnage as possible.
@Simple DL Series Vol. 37: The Titan Run features a cool "silhouette" art style and online leaderboards which allow you to see how your level of destruction compares to other players. The game comes out on the Japanese 3DS eShop tomorrow, and will cost 600 Yen.
The chances of a western release are slim, but we have seen Simple Series titles getting the localisation treatment in the past - and the forthcoming release of Attack on Titan: Humanity In Chains would offer the perfect excuse to bring this to the west.
[source siliconera.com]