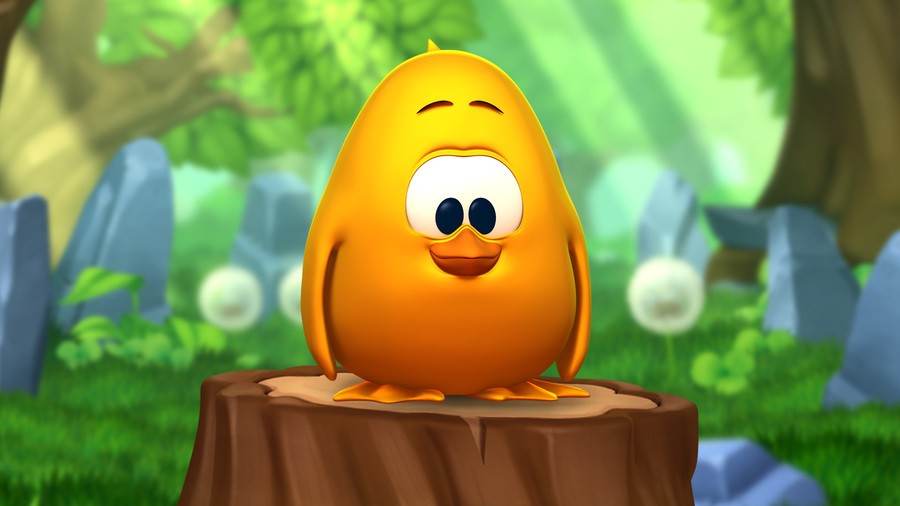 Toki Tori 2 was one of the Wii U eShop's first big exclusives, a puzzle platformer which built on the previous two games - one on Game Boy Color and the other on WiiWare - to offer one of the console's first big download releases.
However, Two Tribes Collin van Ginkel has revealed that sales have been underwhelming, and he thinks he knows why - the game tried too hard to appeal to as large an audience as possible and lost sight of what made the original concept so compelling.
Speaking to Eurogamer at GDC, van Ginkel admitted that if he had been a consumer, he probably would have ignored Toki Tori 2 - despite the fact that it's possibly the company's best offering so far:
I don't think I would have bought Toki Tori 2 if I was a consumer. That doesn't mean I don't think it's a good game. I think we did a really great job. But it's not something I would have bought myself. We were super passionate about making it into a really good game. It is a good game and it's the best game I think we've released so far.
So why does he take such a dim view? Because Two Tribes lost focus:
I think we were trying to please everybody. We were trying to make a game that didn't leave anybody out.
Two Tribes isn't in a position to disclose solid sales figures, but it can reveal that Toki Tori 2 has sold more copies on Steam than on the Wii U eShop - but only due to discounts. If you're looking at full-price sales, the Wii U wins. As a result, the amount of revenue generated by the game is pretty much even across the two platforms.
Fellow Two Tribes' co-founder Martijn Reuvers explains the difference between the two stores:
We've been on Steam since 2010 and back then for us it was a very, very interesting platform. And it still is, but it's way more crowded now and it's very difficult to make any money on. There are more 'snack games' that instantly grab you. And if it doesn't, then you just move on because there are so many games out there.
The lack of competition on Wii U is a positive, but van Ginkel is saddened that more systems aren't being sold:
It's easier to get placement in the [Wii U] eShop, because there's not like 200 games also having their sale at that time. It's a shame more people aren't buying Wii Us, because that would make it even better. But I guess that would mean that more games would be coming to the Wii U.
The commercial failure of Toki Tori 2 led to some serious financial problems for Two Tribes, and the company was forced to restructure dramatically. Its next project is Rive, a shooter which the team is making for itself, rather than its customers - as van Ginkel explains:
We tried to make everybody happy [with Toki Tor 2]. And now we're just making ourselves happy, so we thought 'what would we like to play?' What would we like to make?' And we liked 90s shooters and platformers, so we went back to that.
Reuvers adds to this, stating that the team has learned from past mistakes and is applying this knowledge to its future projects:
With this game we tried to appeal to hardcore gamers. Shooter fans and not everybody. This is what we should do now. Not try to please everyone, but pick a target and have some focus.
[source eurogamer.net]