Not long ago UK New Nintendo 3DS owners were keen to grab the rather handsome cover plates for The Legend of Zelda from the official Nintendo UK store, with pre-orders rapidly selling out. As you can see in the images below they come in two varieties - a Majora's Mask 3D design and a more generic (but still lovely) Triforce theme.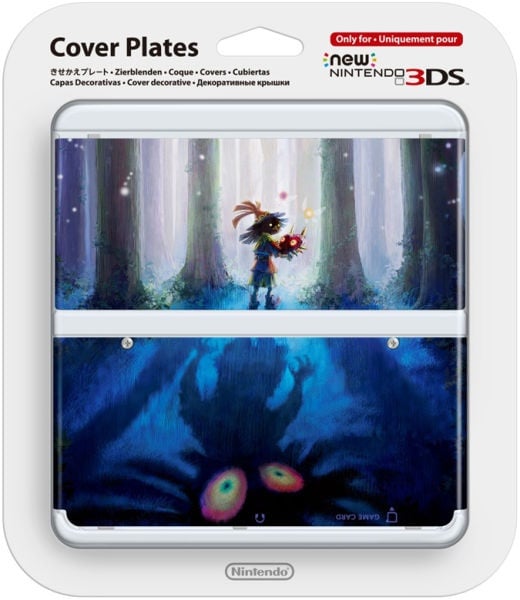 Unfortunately there seems to have been a pretty serious error with the Nintendo UK store - the online listings had the wrong series numbers attached to each product, and as a result a lot of 3DS owners have received the wrong cover plates - those that wanted the Majora's Mask version received the Triforce plates, and vice-versa.
This has happened to multiple members of the Nintendo Life team, while we've received a number of tweets, while some have taken to Reddit. It's happened to plenty of orders, and while some are being offered replacements, others are only being offered refunds. The problem for the store is that both products are listed as Sold Out, so actually getting the correct stock to all that ordered them may not be easy.
We contacted Nintendo UK earlier today but are yet to receive a response - we'll update this article should we hear back.