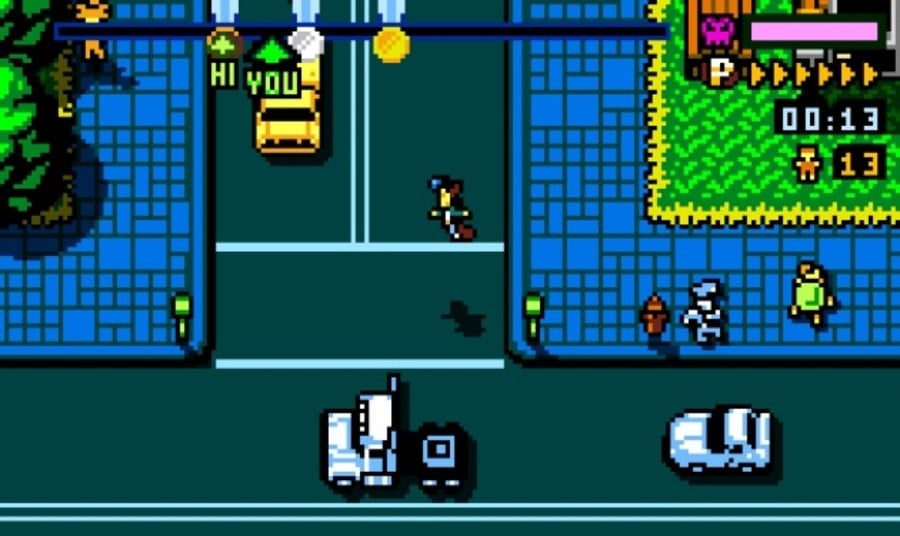 A few weeks ago we reported on an upcoming update for Retro City Rampage DX on the Nintendo 3DS. The update will bring a stable 60 frames per second and will include c-stick support on the New 3DS. Additionally, for the New 3DS, the update will take advantage of its faster CPU to deliver smoother effects and generally better performance.
Via the game's Facebook page, it's been announced that the update will be reaching Europe this upcoming Thursday. The post explained that the update was submitted to both NOA and NOE at the same time, but North America is currently behind schedule. Hopefully, Nintendo will get it done soon and a date for the North American patch can be set in stone.
Vblank Entertainment has certainly been giving this game commendable post-release support. Are you looking forward to this update? Would this convince you to buy the game if you haven't already?
[source facebook.com]