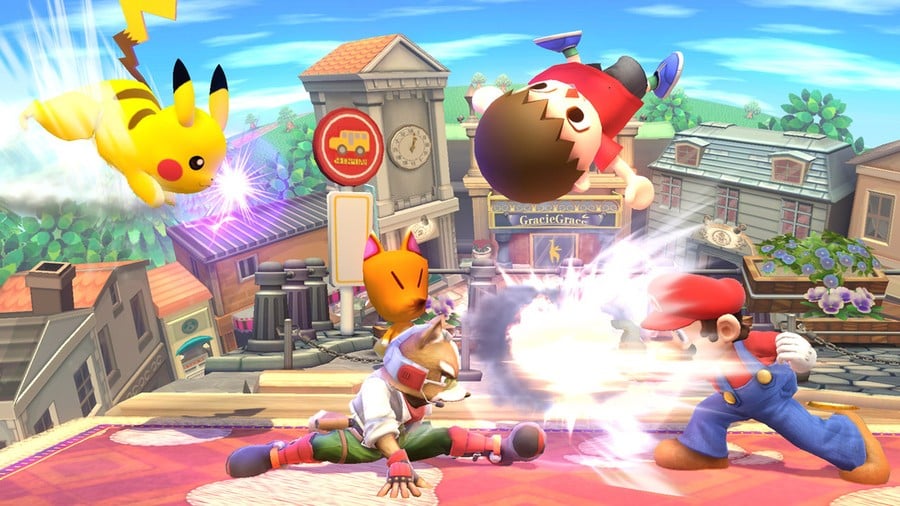 If modern consumerism has taught us anything it's that there's no better way of selling something that getting someone famous to have their photo taken whilst holding said product, or at least standing next to it. Nintendo is clearly aware of this golden rule and has turned to celebrities in order to spread the word about its forthcoming brawler Super Smash Bros. for Wii U.
The company recently held a Celebrity Smash Bros. tournament which included the likes of Robbie Amell, Luke Benward, Jennifer Stone and the one and only Zelda Williams — who is clearly a bit tasty at Smash as she managed to make it to the final four.
Elsewhere on the internet, High School Musical heartthrob Zac Efron has clearly gotten over the terrible digital representation of himself on the Wii and has posted a challenge to fellow actor Ryan Rottman:
Clearly not one to back down from a challenge, Rottman has accepted the invitation, just in case you're interested:
Efron has almost 10 million follows on Twitter, which just goes to show how powerful the support of such individuals can be when it comes to promoting a product. The jury is still out on the authenticity of that original tweet, however — it strikes us as little too perfect to have been penned without any kind of involvement from Nintendo itself.
We'll let you decide, but one thing is clear — celebs just love a bit of Smash.