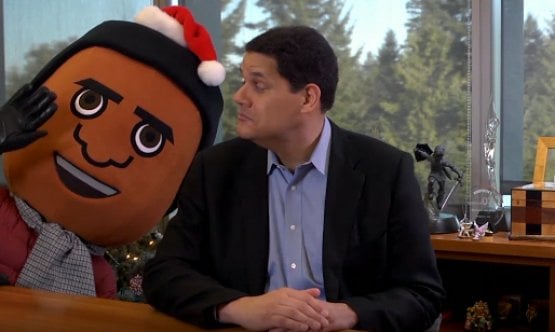 Reggie Fils-Aime, the President and COO of Nintendo of America, has been rather busy in the past week doing the rounds with the US media, primarily mainstream consumer and business outlets. With the absolutely vital Black Friday and Holiday seasons around the corner, it's an important time as the company plans to push the Wii U and 3DS — and their key releases — as far as possible.
For the most part Fils-Aime has done an impressive job of reeling out the company lines — confidence in product momentum and so on — and has been promoting releases such as Super Smash Bros. for Wii U, amiibo and Pokémon Omega Ruby and Alpha Sapphire. A recent interview with Forbes, however, did at least make the executive think on his feet. Emphasizing key points and repeating Nintendo's focus on unique content is important, but in this discussion there are some good questions on the respective threats of Steam on PC and Amazon's moves towards gaming; the answer given on Nintendo's strengths in facing those challenges is a pretty good point for debate.
Check out the video below and let us know what you think.
Thanks to Ryan Millar for the tip.
[source forbes.com]