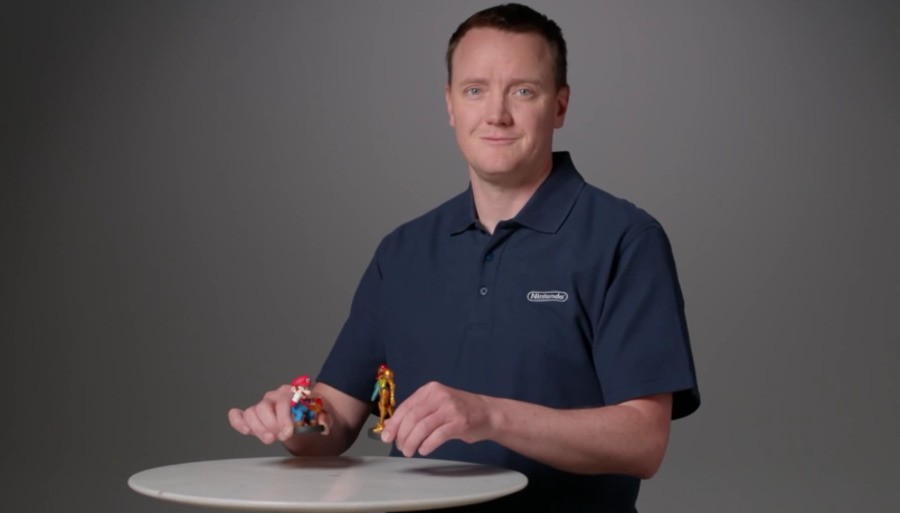 It's not just Super Smash Bros. for Wii U that's arriving as a big-name release on Nintendo's home console on 21st November in North America, but also the first amiibo range. Designed and branded for Smash Bros. — though with confirmed functionality in some other games — they'll jostle for shelf space while calling out to the collectors among us.
Through the course of this week Nintendo's been going out of its way to raise awareness and understanding of the toys, culminating in a Q & A session with Nintendo of America's Bill Trinen over on the company's official Twitter account. In general the answers provided will be familiar to those that have been following amiibo closely, but Trinen did confirm what we've certainly been expecting — there'll be more ranges of amiibo in future to tie into other games or franchise.
There are many possibilities, with smaller potential sets for releases such as The Legend of Zelda on Wii U seeming realistic, while the family-centric Mario Party 10 may also be a reasonable bet, despite the support of the Smash Bros. range. Once amiibo is compatible with 3DS in 2015 Pokémon will naturally be heavily rumoured and expected.
Trinen certainly showed some humour in his answers, with the following outlining the meaning of amiibo and addressing whether Captain Falcon is, indeed, 'awesome'.
In other answers it's reiterated that amiibo can't be scanned through packaging — sorry, collectors — and various other tidbits. Check out the full thread of tweets for the full lowdown.
When reading this Q & A we couldn't help but think back to Trinen's opening to his E3 amiibo video, below. Admit it, you'll be doing the same once you get hold of some amiibo.
[source twitter.com]