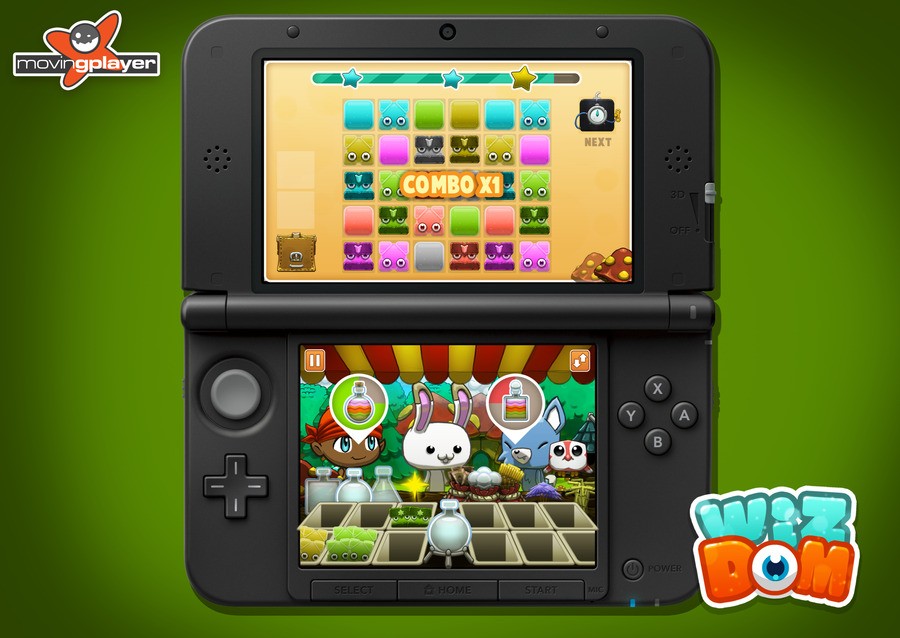 Following last week's announcement that the rhythmic rail shooter Cosmophony was on its way to the Wii U eShop thanks to the assistance of partner Bento Studio, Moving Player has now revealed that's not the only game it has in the works for fans of the Big N.
Wizdom will be released on the 3DS eShop in "a few months," according to the publisher. The self-described ambitious project will put a spin on the classic Match 3 game by mixing it with time management elements in the form of potion making.
Outside of the gameplay basics, players will take on the role of a 'potionist' while they are transported across four realms, and attempt to find a cure for his master. Wizdom aims to deliver both a colourful and brand new gameplay experience.
Let us know in the comments if you'll be keeping tabs on this upcoming 3DS eShop title.