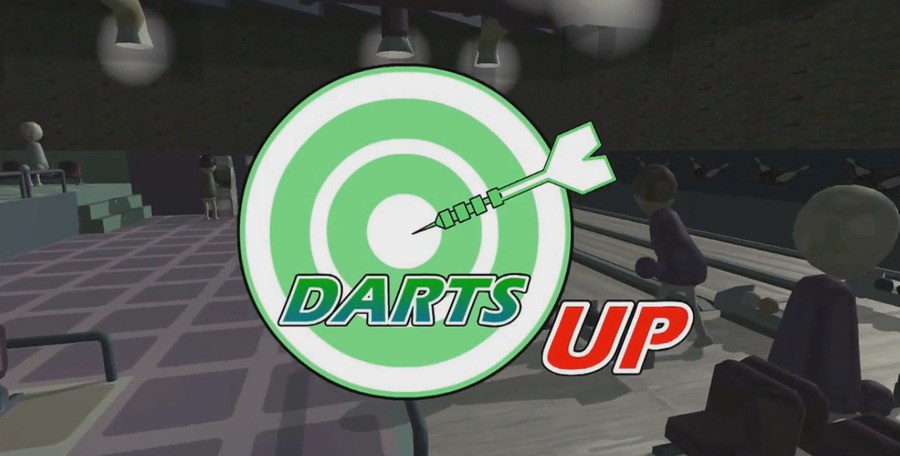 If you've ever fancied yourself as the next Phil 'The Power' Taylor or just wanted the excuse to have friends and family gathered around, drinking yard glasses of ale and wearing silly outfits, EnjoyUp Games has you covered (as if you needed an excuse).
The Spanish developer has recently announced a Wii U version of Darts Up, which will arrive on the European eShop on 18th September for €2.49 — we've requested details of the UK price. The title uses the GamePad's motion sensor to aim, in the same way the 3DS' gyroscope was used in Darts Up 3D – which we awarded 6/10 in our review. The Wii U version features the same Classic, Combo and X01 modes that can be found in Darts Up 3D. However, a new Arcade mode adds an online ranking table where you can compare scores with friends and players from around the world.
From the press release:
Features of Darts Up:

4 Players in Classic, Combo and X01 modes.
Use the motion sensor to aim and view the surroundings.
New Arcade mode with Online Ranking!
Off-TV play.
Will you be stepping up to the oche when Darts Up lands on the Wii U eShop next week? Let us know in the comments section below.