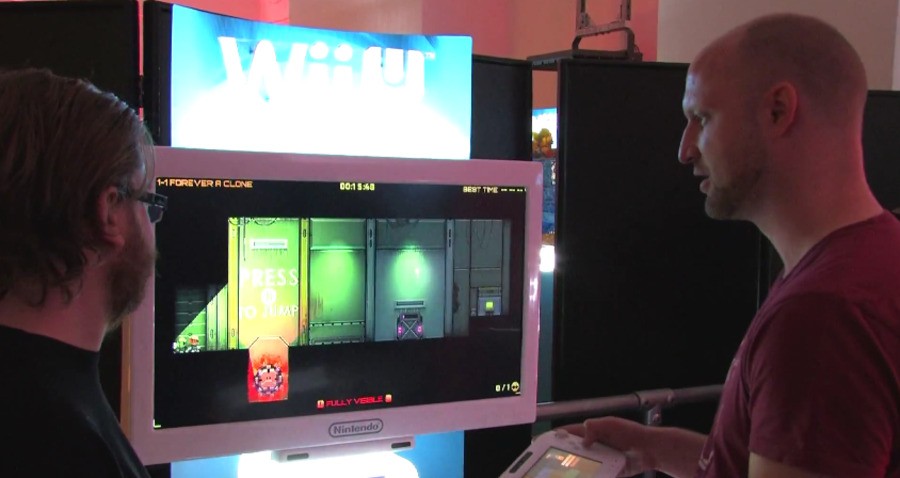 While the Wii U and 3DS eShops may not have the depth of content seen on the likes of the iOS App Store and Android Google Play market, they're still home to some amazing titles which simply cannot be experienced elsewhere — and that is part of the reason why Curve Studios is bringing Stealth Inc 2 to the Wii U as an exclusive release.
Speaking at Nintendo UK's post-E3 event last week, Curve founder Jonathan Biddle told us:
I think there's a lot of original stuff on the eShop — looking around here today there's loads of great content coming. It feels like a very different place to the other stores; it has things on there that aren't on the other stores and there's a lot of original things and unique experiences. There's nothing like what we're doing, so I'm very happy to be on there. The more people that get on there, the better the service becomes. I think it's a great place to be.
Biddle was kind enough to show us the latest build of Stealth Inc 2, which is roughly two months old in its Wii U guise. Biddle says that he and his team are aiming for an October release.
Check back later today for the full video interview and some some footage of Stealth Inc 2 in motion.