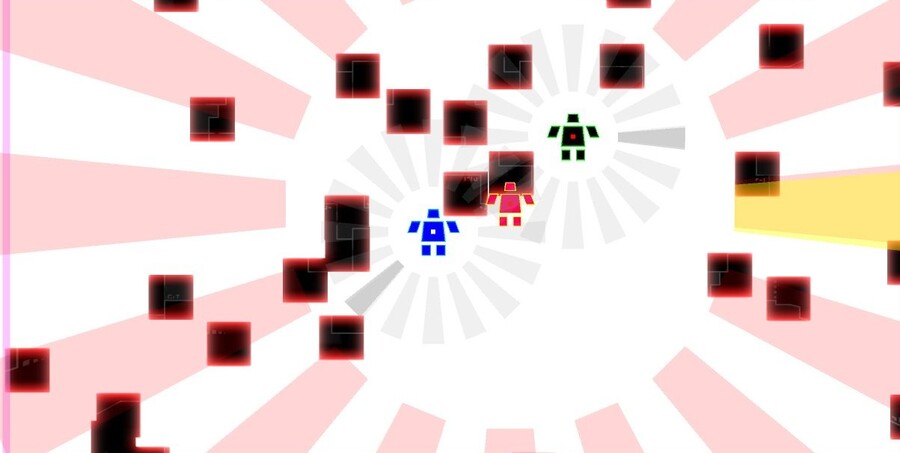 EnjoyUp Games has announced that its previous DSiWare exclusive, 99Seconds, is set to grace the Wii U eShop. The game was originally launched on the DSi in 2012 and is the sequel to 99Bullets. Playing as V-99, the retro-styled 99Seconds has the player modifying time to avoid all kinds of dangers, tasked with dodging and weaving between enemies and obstructions to survive. The Wii U upgrade promises improvements, including the following from the press release:
5 Players in Arcade and Survival mode
60 Images per second in 1080p
No official date or price have been formally announced, but be sure to check back for details. Did you like the DSiWare original, and are you keen on this updated Wii U version?