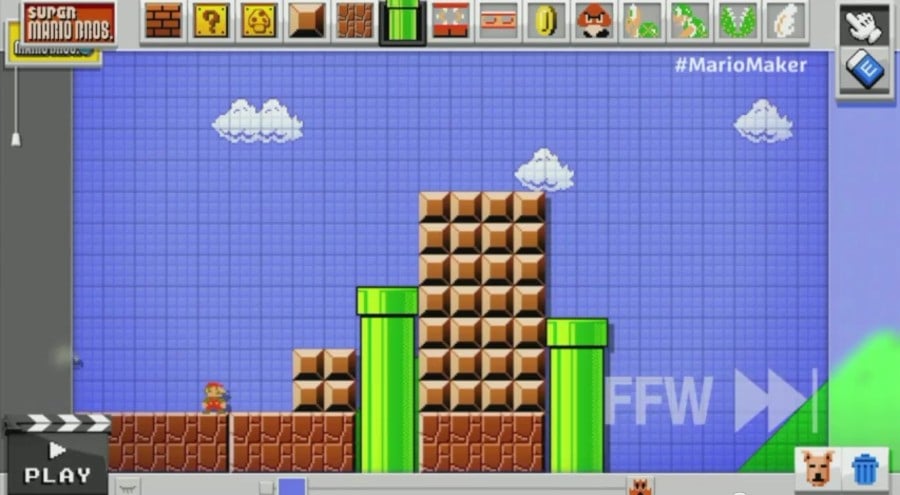 It appeared in a grainy, slightly dodgy looking photo earlier this week, but it turns out that the rumours were true after all; Mario Maker has been announced for Wii U and will be arriving on the system next year.
Similar in concept to popular PlayStation series LittleBigPlanet, Mario Maker enables players to build bespoke 2D Super Mario stages. Shown during Nintendo's E3 2014 Digital Event, the game comes with a wealth of customisation options, allowing the player to build stages using classic props and items from the Super Mario franchise.
Interestingly, the game will enable players to switch between two visual styles: classic Super Mario Bros. and the more recent New Super Mario Bros. series. The showcase implied that players would be able to share their creations with one another, which could result in an active community building up around the title if done properly.
We'll provide more details as soon as we have them.