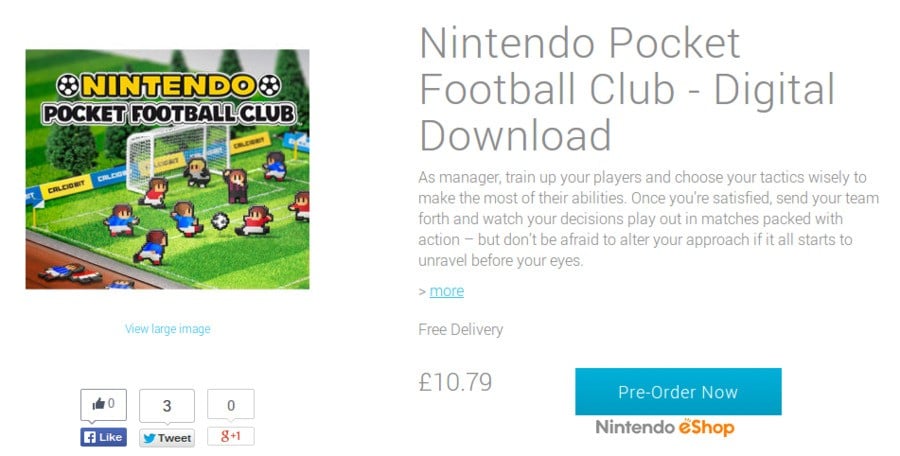 If you wanted any more proof that Nintendo is moving with the times, it's now possible to pre-order eShop titles online — for those living in the UK, at least.
Drop onto the Nintendo UK online store listing for Nintendo Pocket Football Club and you'll see the option to pre-order the title, with the download code being dispatched to you on the day of the release.
It's certainly convenient, but as far as we're aware there's no word on whether or not a similar approach is going to be taken with Nintendo's online stores elsewhere in the world.
Is this a service you can see yourself taking advantage of in the future, or do you not see the point of pre-ordering digital games? Share your opinion by posting a comment.