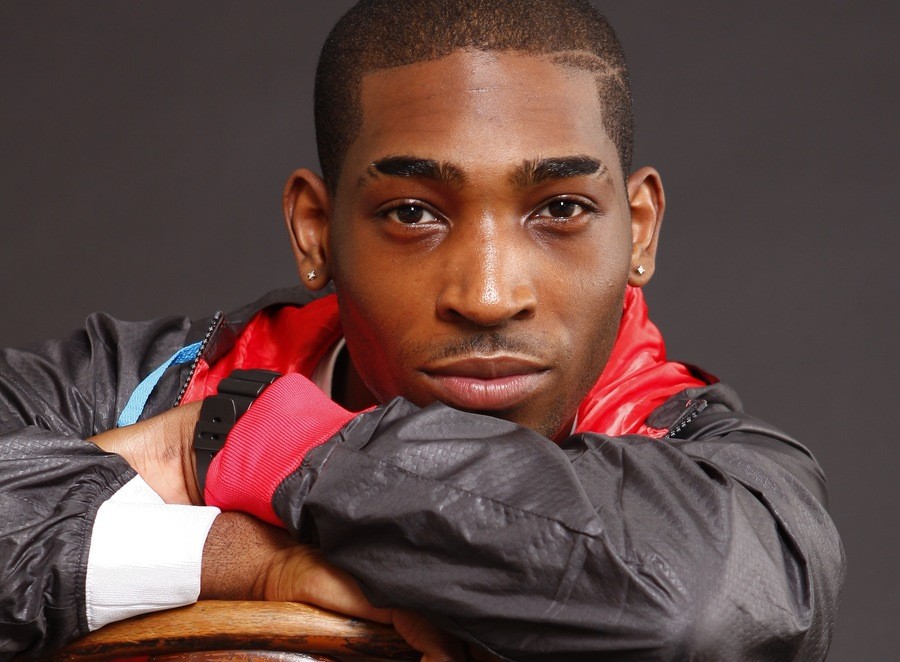 Mario's the man, right? We sure think so / hope so, and the mascot is still Nintendo's most famous and bankable character, with the brilliant Super Mario 3D World recently achieving strong attach-rate sales on the Wii U and Mario Kart 8 exciting fans and carrying the fight to increase the system's userbase. Yet no matter how good the games Nintendo is still fighting a public relations battle, trying to ensure that the moustachioed plumber is popular not just with young gamers and devoted fans — of all ages — but also with the mainstream adult audience.
While celebrity endorsements shouldn't matter, they perhaps do, so it's pleasing that the hugely successful UK rapper Tinie Tempah (real name Patrick Chukwuemeka Ogokwu) has passed on some pro-Nintendo and Mario sentiments in a mini-interview with EDGE magazine. If you don't believe us when we say Nintendo's struggling for recognition and to be part of the current-gen console conversation — by which we mean Wii U / PS4 / Xbox One — in some spheres, we would add that one question in this interview, after tackling early experiences with games, was as follows: "Coming up to date, have you made a call between Xbox One and PlayStation 4 yet?"
The rapper's early experiences with gaming was with the SNES and particularly Super Mario All-Stars, and he highlighted the playground Nintendo vs. Sega popularity wars from that period.
When I was young, we had a SNES, and we had Super Mario All-Stars for it. We didn't have many other games for the SNES for a while, but there were enough on this one cartridge to keep us busy. I remember at school you had the Sega heads and the Nintendo heads, and it did feel, back then, that Sega was that little bit cooler. But looking at it now, I guess Nintendo had the last laugh. I have a younger brother and two younger sisters, so Nintendo felt like the more family-friendly option, whereas Sega games seemed like they were a bit more grown up.
While Tempah does enjoy modern gaming, he stated he doesn't like online multiplayer because of the idea "of me playing against some 14-year-old and them calling me a w****r over the headset". When talking about his favourite game though, he went back to Mario and praised the latest title on Wii U.
I guess I'd have to say Super Mario All-Stars. I play a lot of modern games; I love the Metal Gear Solid series, and I'm really into the GTA games, too. But with Mario, whatever the era, you know what you're going to get. Those games are adventures of the highest order... They have these classic fairytale qualities to them. Here's a man, and he has to rescue a princess, and there's a castle. In many respects, it's a simple, straightforward proposition, but it's very pure... Even the new Mario games — I've got Super Mario 3D World — retain that playability of the 2D originals. Mario games, they're all like playgrounds — playgrounds in which you can just do anything and everything.
With plenty of awards won and records sold, meanwhile, the distinct sound in some of Tinie Tempah's tracks does bring chiptune music to mind. You can see an example below, with the man himself more than happy to link his retro Mario experiences with elements of his sound.
Yeah, both Pass Out and Frisky, those tracks had these 8bit, these 16bit sounds in them, and that was definitely done to capture the vibe of that era of gaming. It's the vibe we were going for. I was thinking back to the sounds I heard playing games as a kid: the soundtracks of the Mario games, of Tetris, that real digital sound. Whenever I think back to Mario games, there's that music that comes on when Bowser first appears. I'll never forget that, and whenever I hear it I'm right back there, playing that game as a kid. You know, der-der-derr-derrr! And there's the main Mario theme, which is just classic.
A high-profile fan of Mario to join millions of others. Can you relate to these childhood memories of retro Mario, or to the sentiment that these games are simple playgrounds of fun? Let us know below.
Image via www.futuremusicgroup.com
[source edge-online.com]