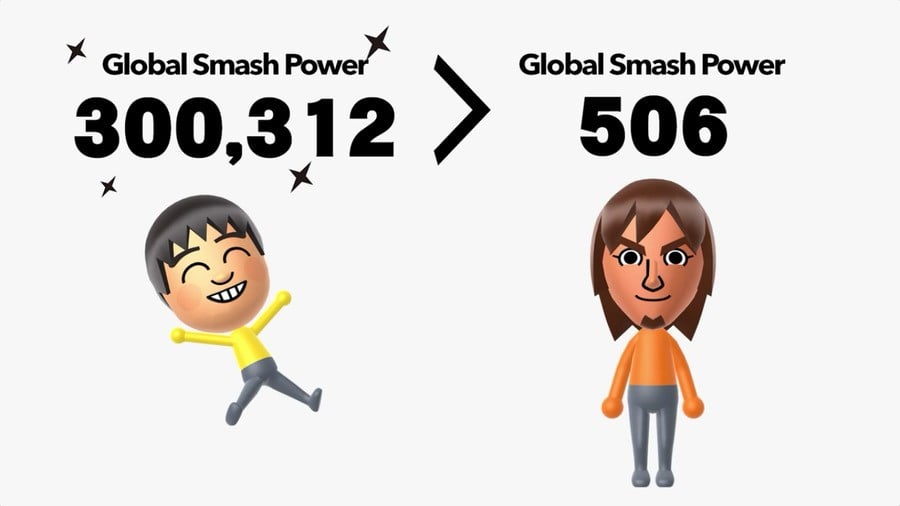 News out of today's Super Smash Bros. Direct has revealed Nintendo will be implementing a strict code of conduct into the online portion of the upcoming Super Smash Bros. on Wii U and 3DS, "just like in Miiverse, to keep things pleasant," according to series director Masahiro Sakurai.
Anonymous matches will be no more, with names now linked to player's Nintendo Network ID. Elaborating on this new and tougher approach, Sakurai-san spoke about penalties for going idle in an online match, singling out individual players on the battlefield, continuously self destructing and frequently dropping out.
Punishments will include a timed ban from online play, with an increase if it occurs on a regular basis. Game modifications and cheats will of course be off limits, as will baseless reports of players.
Global Smash Power, meanwhile hopes to improve friendly competition online, adding the ability to compare your own stats with players from all around the world. Things like comparing scores for clearing solo modes, as described by Sakurai-san.
Global Smash Power comes into play as an entirely new ranking system. Quite simply, the bigger a player's stat is, the stronger the player. This indicates how players then stack up against others worldwide, and then from there it's apparently all about the bragging rights. Rankings also won't affect multiplayer, instead matchmaking will come into play, basing match-ups on actual skill levels.
Are you pleased with the attempts at fairness for all online in Super Smash Bros. on Wii U and 3DS?