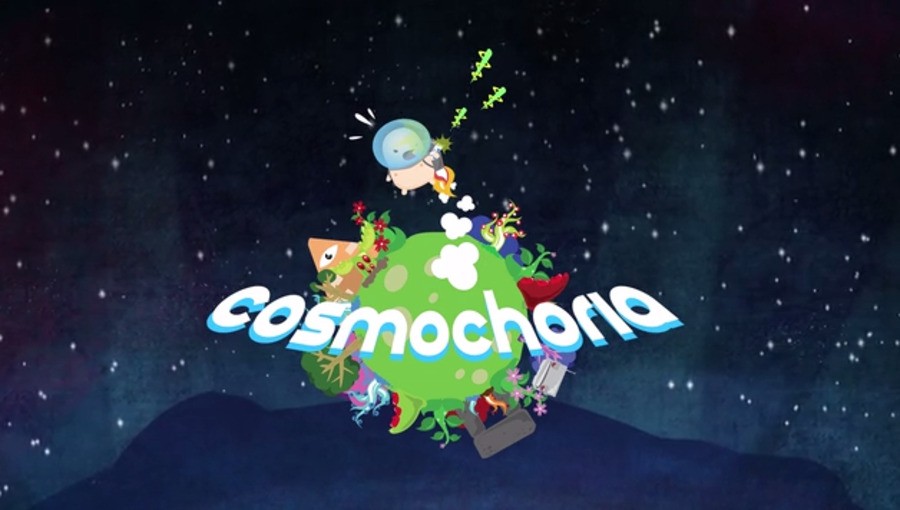 Kickstarter projects are rarely without their changes somewhere along the line. Stretch goals can be added, new features can be implemented and fan response or criticism can even have an impact on the final release. During our last Kickstarter round-up we wagered that the amount of funding needed to see quirky shooter Cosmochoria on Wii U made it an unlikely release at best. As of today, however, that amount has dropped significantly from $150,000 to a much more realistic $25,000 stretch goal.
As part of the project's latest blog post, developer Nate Schmold has revealed that he is now a fully-approved Nintendo Wii U developer, and the process isn't quite as complicated as he first assumed.
I have been looking at the process and I am confident to say that the technicalities of getting Cosmochoria on the Wii U is a lot more doable than I originally thought. So much so that I am moving the Wii U stretch goal up to $25,000. I am also going to ensure that PC Gamepad support is now available at launch time... so it is now already included in the base goal!
This is huge and it basically means if we hit $25,000 in the campaign, I am fast tracking a Nintendo Wii U version of Cosmochoria as my development priority after the fall Steam Launch.
Great news for any Wii U owners that were already charmed by the game's colourful visuals and suitably spacey atmosphere.
At the time of writing the project has raised close to $16,000 with 14 days left in the campaign. If you don't want to see this title drift off into the endless void then you can visit the Kickstarter page for more information.
Has the lowered stretch goal heightened your interest in this project? Be sure to let us know with a comment below!
Thanks to Nate for the tip.