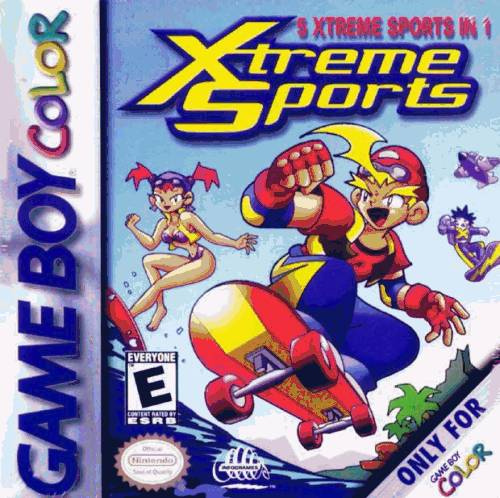 It looks like one of WayForward Technologies' early classics will be arriving on the 3DS Virtual Console in the near future. The Australian Classification Board has rated Xtreme Sports, published by Infogrames in 2000 on the Game Boy Color exclusively in North America. Europe would eventually get a version of the game on Dreamcast known as Sega Extreme Sports and a PC port called Pepsi Max Extreme Sports, but a Virtual Console release would be the first time the GBC original is available outside North America. The game has a G rating for "very mild themes and violence."
As its name suggests, Xtreme Sports is a collection of games based on extreme sports like skateboarding, surfing, inline skating, street luge, and skyboarding. This would mark the second WayForward title to hit the 3DS Virtual Console, after its Game Boy cult classic Shantae. Today, WayForward is best known for downloadable titles such as Mighty Switch Force! and DuckTales: Remastered, with Shantae And The Pirate's Curse on the way to the 3DS eShop.
Will you be picking up Xtreme Sports once it arrives on the eShop? What other Game Boy Color games are you still waiting to see on the 3DS Virtual Console? Let us know in the comments.
[source nintendoeverything.com, via classification.gov.au]