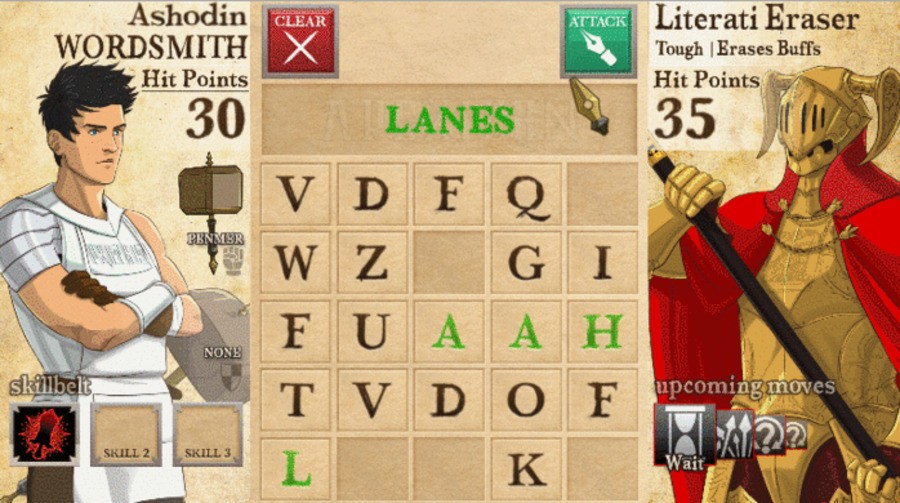 In our Kickstarter campaign summary at the weekend we included APEXICON - Fantasy Puzzle Combat on our list, as it's an intriguing word game that will attempt to blend in RPG elements. If funded it'll come to the Wii U as well as PC, with the GamePad likely to be a particularly useful controller for the title.
It's entering the home stretch of its campaign, with a little over $4000 of its $5000 target raised with 12 days to go, and developer Actos Games has announced a rather interesting promotion. If you pay for the "mini-collector" tier or above, which is $23, you'll now receive an extra copy of the game and the next two titles from the developer, THERMOBIRD (mobile) and TITANOMACHIA. The studio's Jonathan Meyer has said the following.
We believe not only quality is a part of our brand from here on out, but value as well. Our supporters are just the beginning in our grand scope of games and game development in general. With this new backing bonus, we believe our current and future backers will realize that Actos Games means business. We want to foster loyalty and friendship in the community, and we believe we can do this by offering our future games to those early supporters. We still encourage them to back our future Kickstarters for any of our games to obtain exclusive swag for the game of their choice.
In addition, the developer has stated that it's currently in talks with DoubleFine — the hugely successful independent developer that helped put Kickstarter on the map — with regards to the company's new publishing venture taking up those duties for APEXICON and other Actos Games projects.
The pitch video for this Kickstarter campaign is below; are you interested in this one?