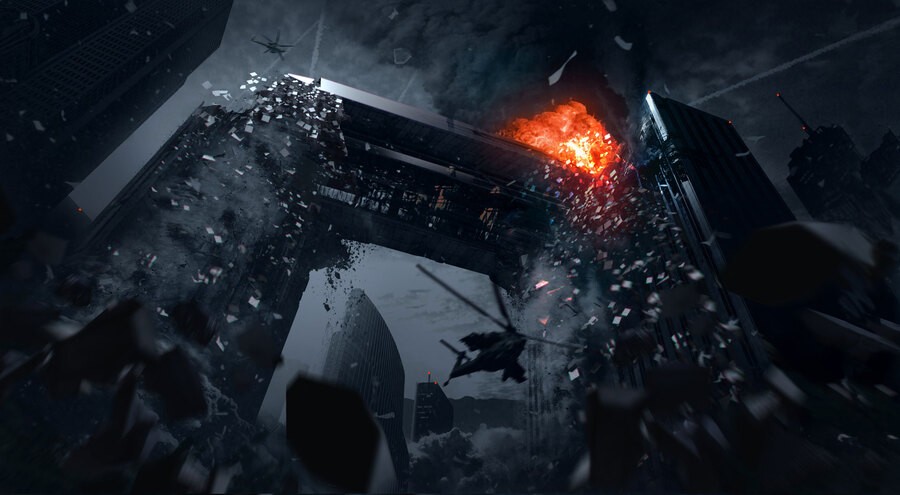 When Activision released Call of Duty: Ghosts, it was well known long before it even arrived that there'd be plenty of DLC and updates to rope you into playing the game well beyond that initial release buzz. Wii U owners have received a number of updates to improve the game's performance, but until now DLC has been elusive and restricted to other platforms.
Somewhat quietly and without fanfare Activision has switched things up, with the latest update including a prompt to jump onto the eShop and download the "Free Fall" multiplayer map for free. The fact it's a freebie isn't a particularly big deal, as it was previously an incentive with pre-orders on other systems, but it's notable that it's on the eShop to download rather than simply being dropped straight into the game. If you're an optimist, which we hope you are, it perhaps opens up the potential for additional maps to be available to buy from the store in future.
If you happen to have Ghosts on the Wii U the full update notes can be found on the official changelog, with the DLC sitting rather inoffensively at the top. Will you be grabbing this and battling within a collapsing skyscraper? It's free Free Fall, after all.
Thanks to Paul and Jaxon Holden for the tip.