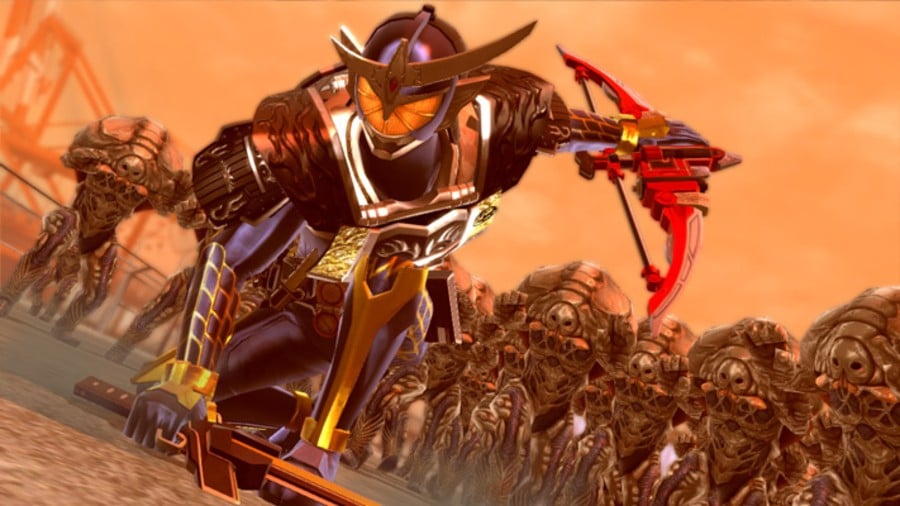 In positive news for Wii U gamers in Japan, and a reminder that some third-party projects in the region are supporting the platform, it's emerged that Kamen Rider: Battride War II is coming to the system; the predecessor to this game was a PS3 exclusive brawler / bike-action game and enjoyed reasonable chart success.
This new entry is also coming to the PS3 once again and seems to offer plenty of content to satisfy long term fans of the series; it began as a '70s TV show and has also had an on-off presence in manga and film in the decades since, going through reboots in recent years. It's taken on an edgier look from its original days, while the game will focus on the movies up to the 'Heisei' era with features and ideas from the latest series included. It'll also arrive in two versions on 26th June, a 7,120 yen standard edition and a 10,450 yen "Premium TV & Movie Sound Edition" that'll feature 40 tracks from the TV series and movies on the disc.
We'll hopefully see more of what's coming to the Wii U in the West later today and in the coming weeks, but this certainly counts as a positive for the Japanese market.
[source gematsu.com]