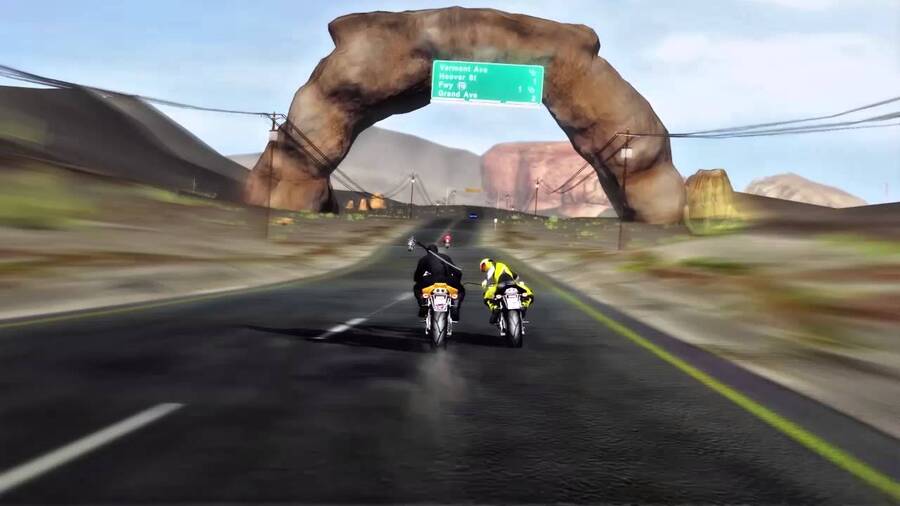 Last year there was the pleasing news that Road Redemption had reached its crowdfunding goal and, in the process, been confirmed for the Wii U eShop. The work of Dark Seas Games and with an estimated release target of August 2014, it's been described by the developer itself as a title heavily influenced-by and carrying the torch of the iconic Road Rash franchise.
Gamers of a certain age may go misty-eyed at that possibility, and new footage of the upcoming release aims to show how the project is progressing. After concept screens of previous times showing a zoomed-in camera and hand-to-hand combat — adding credence to those Road Rash comparisons — this video shows a rather distant angle and plenty of gun-play. Range attacks seem to be the focus of the new footage — showing the guns to the world — but those weapons and the perceptibly light mechanics seem a far cry from the apparent source of inspiration.
This is still early footage, naturally, but check it out and let us know what you think.