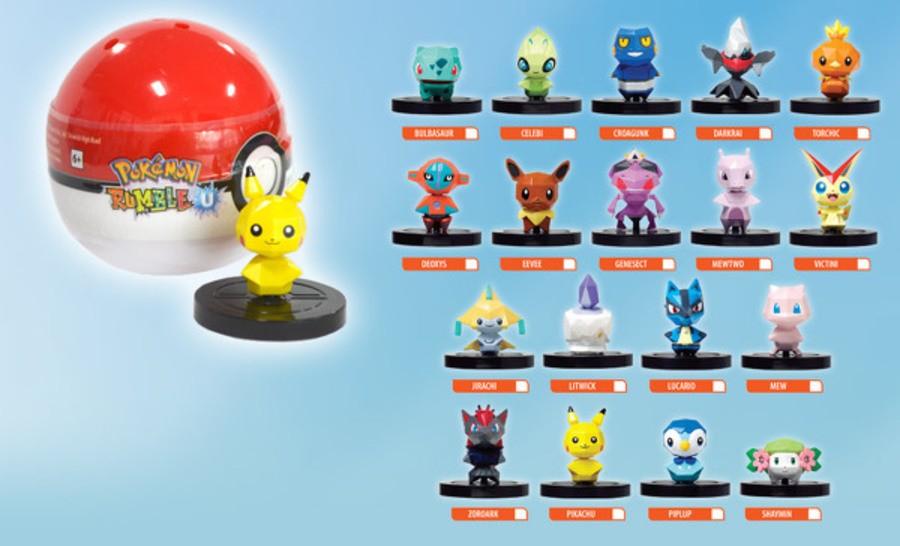 Update:
Having checked the product pages for these items once again, it seems that both the collector's edition and figurines outlined below are now showing as "out of stock". We'll post further updates as we have them.
Original Article:
Pokémon Rumble U arrives on the Wii U eShop in Europe today, but those keen to pick it up in the UK should first bear in mind that there's a special edition available from GAME stores, while the retailer is also going to be selling some of the NFC (near field communication) figurines that will be playable in the game.
To start with the special edition, it's available from the GAME website or stores for £19.99, which is £6.50 more expensive than the standalone download code at £13.49. The special edition includes the following:
Limited Edition Black Kyurem or White Kyurem NFC Figure
One additional mystery NFC Figure
Double-sided Collector's Poster
Code to download the game from the Nintendo eShop
In terms of the figurines, Nintendo UK had previously stated that they would be distributed but didn't provide details. While it's pleasing that the figurines will be available — you simply place them on the NFC area of the GamePad to bring them into the game — there are a couple of aspects that won't please everyone. A single figurine will cost £3.99 and will come in a Gacha Ball, but each is a blind purchase "so that each package contains a surprise"; the problem with this is that if you don't have others to trade with, there's an obvious danger of wasting money on a duplicate. It's been a standard sales practice with these kind of collectibles since the era of sticker books, but is nevertheless potentially frustrating and costly.
Below is a fresh trailer that shows the figurines in action. What do you think of this promotion, the pricing and the blind packs?
[source game.co.uk, via eurogamer.net]