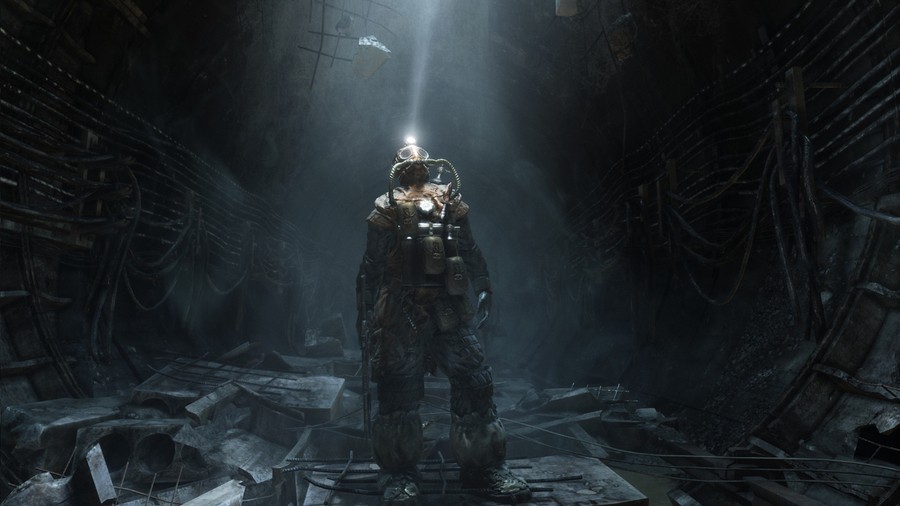 Ukrainian developer 4A clearly isn't happy about the Wii U's CPU, and isn't afraid to be blunt about it. Oles Shishkovtsov, the studio's chief technical officer, explained how he wasn't one bit impressed with the brains of Nintendo's new console, explaining that it has "a horrible, slow CPU."
4A's upcoming game - Metro: Last Light - is making its way to PC, Xbox 360 and PS3, but isn't likely to appear on the Wii U, as we reported back in May.
Huw Beynon of THQ elaborated slightly:
We had an early look at it, we thought we could probably do it, but in terms of the impact we would make on the overall quality of the game—potentially to its detriment—we just figured it wasn't worth pursuing at this time. It's something we might return to. I really couldn't make any promises, though.
We had an initial look at the Wii U, but given the size of the team and compared to where we were last time, just developing for the Playstation 3 is a significant addition.
Is Metro: Last Light a title you would have liked to see on the Wii U? Is your decision to buy a Wii U swayed by what some developers have to say about it? Let us know in the comments below.
[source nowgamer.com]