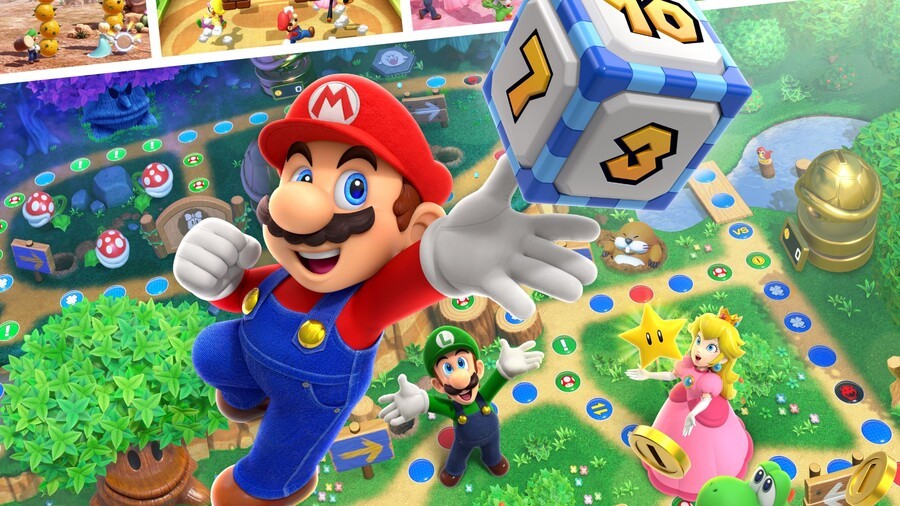 Nintendo Switch already has a hip and popping Mario Party going on with Super Mario Party, but the upcoming Mario Party Superstars is bring back a host of popular mini-games from previous entries in the long-running party game series. Launching on 29th October 2021, it will include five boards from the Nintendo 64 era — the first three games in the series — updated with online play and 100 mini-games to enjoy again on Switch.
Mario Party Superstars pre-orders are going live and we've compiled the best deals in the UK and US we can find below for you to peruse. We'll update this page with new Mario Party Switch deals as and when retailers put them up, so check back if you're looking to get the Mario Party started again.
Pre-Order Mario Party Superstars In The UK
Mario Party Superstars will set you back 50 GBP wherever you pre-order at the time of writing. We'll update with more/better offers as we find 'em.
Pre-Order Mario Party Superstars In The US
The usual suspects have pre-orders up in the US:
---
Planning a pre-order party? Let us know below if you'll be inviting Mario Party Superstars over for some socially-distanced shenanigans on Switch this October.